5 Best Tech Gifts for Kids and Teens
Our quick picks for gadgets that entertain on land, sea and air.
Shopping for the right gift doesn't have to be difficult. Here's some advice on getting tech gifts your kids and teens will love.
Cool factor: Keep your kids entertained with educational content while they're in the car, sitting at the doctor's office or waiting for the bus. Access learning apps and allows kids to learn more about their world in a fun, customized digital environment.
Great for: Kids and teenagers, too. Just exit out of Kids World and detach the bumper to start enjoying a full tablet experience.
Also worth noting: The GizmoTablet packs all the battery life, high-quality entertainment, memory and computing power you'd find in the Samsung Galaxy Tab A, with the added benefits of a fully-enhanced Kids World.
Cool factor: GizmoWatch 2 is chock-full of features parents will love, such as a GPS locator, reminders and easy-to-use parental controls. This is one smart watch that fosters independence while helping to provide parents a little peace of mind. 
Great for: Kids (and parents love it, too)! It's easy for them to use with simple buttons, and fun too.
Also worth noting: Change ringtones, select themes, remotely turn off the device when needed and select a PIN number for added security.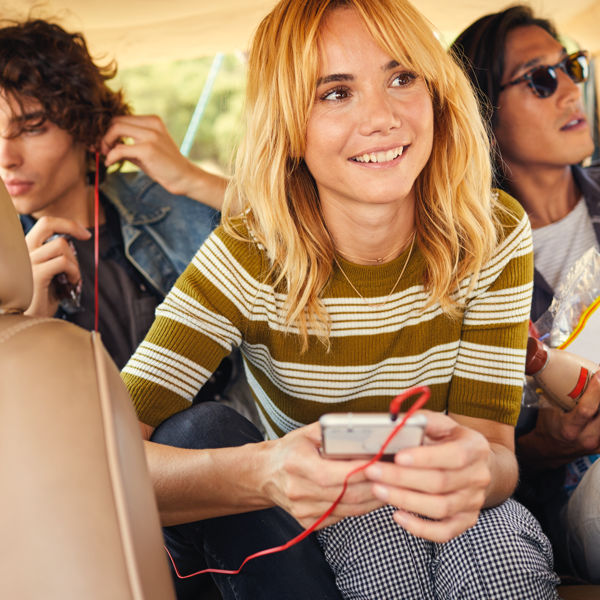 Cool factor: These easy-to-connect Bluetooth® earbuds have a cord-free design that allows you to listen without wires getting in the way of your workout or call.
Great for: Teens who enjoy listening to tunes while working out, going for a run, or want some privacy on a FaceTime chat. 
Also worth noting: The aluminum charging case has a sleek, sliding design and a fabric cord to ensure your headphones charge safely.
Cool factor: Unlock the full potential of the OSMO Pocket with the exclusive DJI Mimo Moment app. Mimo gives you total control of the camera parameters and gimbal movements. The app includes intelligent features like overexposure alerts and several panorama modes. FaceTrack keeps your face centered and in the frame for those perfect pics.
Great for: Teens who are interested in photography and want to level up their pics and videos. 
Also worth noting: The 3-axis handheld gimbal precisely adjusts to your movements for smooth, steady, shake-free shots and a 1.08-inch touchscreen display gives you a clear view of what you're recording or reviewing.
Cool factor: Listen to your favorite band in stereo sound by using the DOUBLE UP feature to pair two WONDERBOOM 2 speakers. With a 100-foot range, you can strategically place them to make sure your guests are always enjoying quality sound.
Great for: Kids and teens. The Ultimate Ears WONDERBOOM 2 can easily travel in a backpack or be used in a bedroom.
Also worth noting: With an IP67 rating,1 WONDERBOOM 2 is both waterproof and dustproof. Whether it's an accidental splash while poolside or a dash of sand while hanging on the beach, your speaker will keep playing your favorite tunes. And it even floats.
1. IP67 waterproof rating. Can be immersed in water up to 1m for up to 30 minutes.
This content is provided for information purposes only. All information included herein is subject to change without notice. Verizon is not responsible for any direct or indirect damages, arising from or related to use or reliance of the above content.