iPhone 11, iPhone 12 and iPhone SE comparison
Verizon has the new Apple iPhone 13 available for order. 5G enabled, the latest iPhone 13, iPhone 13 mini, iPhone 13 Pro, and iPhone 13 Pro Max have new colors, the fastest smartphone chip ever, and upgraded display and cameras. Learn more and order today: Order iPhone 13 | Order iPhone 13 mini | Order iPhone 13 Pro | Order iPhone 13 Pro Max
With the release of the new iPhone 12, you may be wondering if it's worth it to upgrade, how features on the new iPhone differ from previous models (such as the iPhone 11 and iPhone SE) and, of course, how much they cost. For upgrade considerations and to compare iPhone models, keep reading. 
iPhone models and sizes.

Size comparisons focus mainly on the diagonal display size of a phone. Remember to also think about its height, width and weight to find the mix that's right for you.
iPhone 11: With 3 distinct sizes to choose from, the iPhone 11 series offers great variety. The iPhone 11 Pro display measures 5.8 inches, the iPhone 11 display comes in at 6.1 inches and the iPhone 11 Pro Max has the largest display of the lineup at 6.5 inches. Both Pro models feature an OLED screen for deep contrast, while the iPhone 11 display uses LCD, which allows for a lower price point.
iPhone 12: When it comes to the iPhone 12 family, you also have 3 size options — all with edge-to-edge OLED screens. The thin and light iPhone 12 mini features a 5.4-inch display. The flagship iPhone 12 and step-up iPhone 12 Pro have 6.1-inch displays, while the robust iPhone 12 Pro Max has a 6.7-inch display, the largest ever on an iPhone. 
iPhone SE (2nd generation): Nearly identical in height and width to the pocket-friendly iPhone mini, the iPhone SE 2020 gives you similar portability. But the more compact 4.7-inch LCD display on the SE makes room below for a convenient Touch ID sensor, replacing Face ID on the iPhone 12 mini.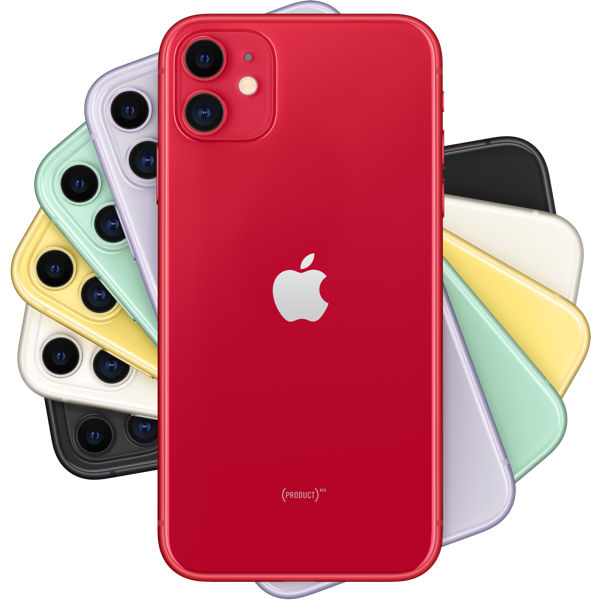 iPhone camera features.
Camera specs vary by model and within each model series. But what's one thing all 3 have in common? Creative-boosting settings that help you produce pro-level photos.
iPhone 11: After its release in September 2019, the iPhone 11 was praised — and proved to be — one of the best smartphone cameras on the market. Key features include Night mode, next-generation smart HDR, 4K video and a wide and ultra-wide lens, plus the addition of a telephoto lens for the iPhone 11 Pro models.  
iPhone 12: As Apple usually does with new models, the iPhone 12 family got a major camera upgrade. The ultra-wide and front-facing cameras now join the wide lens to feature Night mode. Other updates across the range include Deep Fusion, which enhances details in mid- to low-light settings, smart HDR 3 to better capture high-contrast scenes and Dolby Vision HDR recording. Exclusive to the iPhone 12 Pro and Pro Max is another big advancement: the LiDAR Scanner, which improves Night mode portraits, brings faster low-light autofocus and enables next-level virtual experiences.

iPhone SE: This smaller model has fewer camera features than the iPhone 11 and iPhone 12 series, but you can still count on it to produce brilliant photos. Portrait mode and Depth control let you adjust blur for studio-quality images, while second-generation smart HDR naturally contours faces and evenly balances highlight and shadow details in the background. 
iPhone performance and battery life. 
Perhaps one of the most important features in a phone? Performance. This affects speed for download times, image processing, battery life and more.
iPhone 11: Equipped with the A13 Bionic processor, which is around 30 percent more efficient than the older A12 chip,1 the iPhone 11 features improved battery life (with up to 17–20  hours of video playback) and upped performance compared to previous models. According to tests, all 3 iPhone 11 models have anywhere from 10–12 hours of usage time.2
iPhone 12: With the release of the iPhone 12 came the fastest chip in a smartphone yet: the A14 Bionic processor. Harnessing the power of this 5-nanometer chip (an industry first), the iPhone 12 lets you do more faster (think downloading video, gaming and more) while also using less power and battery life.

iPhone SE: Smaller in size but still mighty, the iPhone SE was also built with Apple's A13 chip, meaning it operates with the same power as the iPhone 11. You'll experience quick, fluid function, whether you're toggling between tasks or experimenting with AR.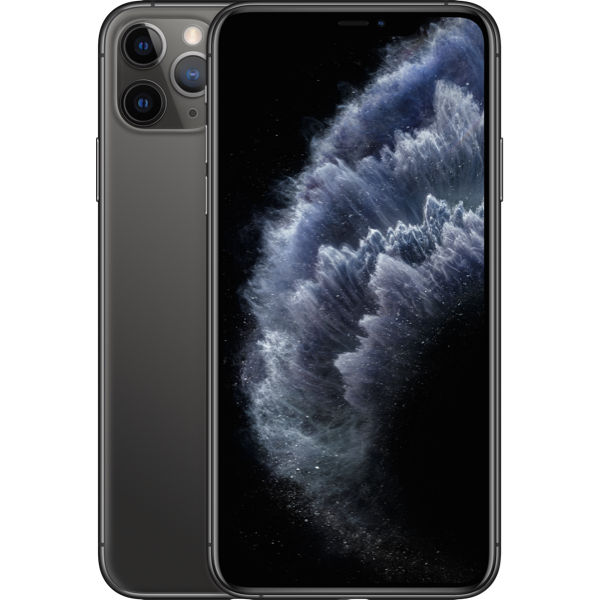 iPhone connectivity and lifespan. 
With technology advancing quickly, the lifespan of a phone means more than whether it was built to last. (Impressively, the average iPhone user holds on to their device for around 4 years.3) Another key consideration is network compatibility. 
iPhone 11: If you're happy with 4G LTE, any model in the iPhone 11 series is a solid choice.
iPhone 12: If you're ready to make the jump to 5G Ultra Wideband, choose an iPhone 12 model. This is the first and only Apple lineup with this superfast, next-gen capability. 
Phone SE: If future-proofing your device with 5G compatibility is not a concern, the iPhone SE with 4G LTE connectivity is an affordable option. 
The verdict: iPhone 11 vs. iPhone 12 vs. iPhone SE.

The decision to purchase the new iPhone 12, or perhaps a new-to-you older model, depends on your personal preferences, must-haves and budget. And don't forget to calculate the trade-in value of your current phone. Compare and shop iPhone 11, iPhone 12 and iPhone SE today.
5G Ultra Wideband available only in parts of select cities. 5G Nationwide available in 1,800+ cities.
1. https://www.wired.com/story/apple-a13-bionic-chip-iphone/
2. https://www.tomsguide.com/news/iphone-11-battery-life
3. https://www.cnbc.com/2019/02/08/apple-iphone-replacement-cycle-slowing-toni-sacconaghi-says.html
This content is provided for information purposes only. All information included herein is subject to change without notice. Verizon is not responsible for any direct or indirect damages, arising from or related to use or reliance of the above content.