What to Understand About IMEI Numbers
Before you purchase a used phone, you should know exactly what you're buying. Some used phones sold by third-party vendors may have been previously reported as stolen or locked. But thankfully, there's one way to find out if the used phone you want to buy is reputable: an IMEI check. Check out to quick guide on how to check IMEI.
IMEI number basics.
An IMEI stands for International Mobile Equipment Identity. Think of it as your phone's fingerprint - it's a 15-digit number unique to each device. Phone carriers and manufacturers share IMEI numbers to enable tracking of smartphones that may be stolen or compromised.
Don't confuse the IMEI number with the serial number listed on the device. Manufacturers only use serial numbers internally; IMEI numbers are standard across the industry.
If you've decided to purchase a used phone from a vendor other than Verizon, you will need to understand how to check the IMEI before activating the device on the Verizon network.
How to perform an IMEI search.
The IMEI number is in different places depending on the device.
For iOS Apple, Android, Windows or basic phone devices, follow these simple steps to find your unique IMEI number. 
For a Google Pixel, dial *#06# on your phone's keyboard to get the IMEI number. 
For phones with a removable battery, some IMEI numbers are listed on a sticker under the battery on the back of the phone. 
Tip: If you're purchasing a phone from a 3rd party, request the IMEI number before paying for the device.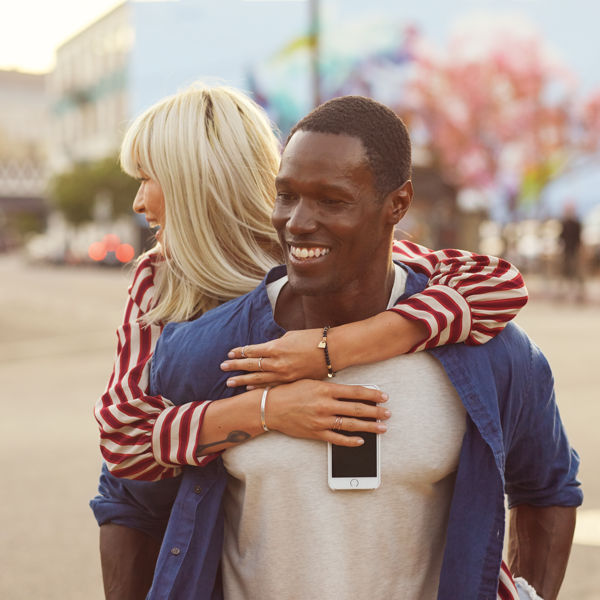 If an IMEI number is blocked or blacklisted.

If you purchase a phone and learn that the phone is blocked or blacklisted, your options are limited. Blacklisted IMEI numbers are shared between carriers and cannot be easily unblocked. When a phone is locked to a particular network, the IMEI number won't work until the carrier removes the lock. Your only remedy is to contact the previous carrier and ask them to unlock the device.
To bring your own device with a clean IMEI.
If you have purchased a phone and it does not have a blocked or blacklisted IMEI, it's easy to add it to your Verizon plan:
Connect to the Verizon network by signing on to My Verizon and adding it to an existing or new line on your account.
Follow these instructions for activating a new device. If you need a new SIM card, you can order one online and pick it up in store.
If you're switching service and bringing your own device, you may be eligible for a rebate.
Verizon and IMEI numbers.
Rather than taking the risk of purchasing a phone with a blocked or blacklisted IMEI, log onto Verizon to see Certified Pre-Owned (CPO) wireless devices. Pre-owned devices from Apple, Samsung and others are eligible for Total Mobile Protection. Each phone's condition is carefully noted before it is sold.     
Get the most from your pre-owned device.
No matter which pre-owned device you purchase, it's important to use the IMEI number to avoid purchasing a stolen or blacklisted phone. Help safeguard your investment by always checking the IMEI number before you purchase or check out what Verizon offers for pre-owned devices.
This content is provided for information purposes only. All information included herein is subject to change without notice. Verizon is not responsible for any direct or indirect damages, arising from or related to use or reliance of the above content.