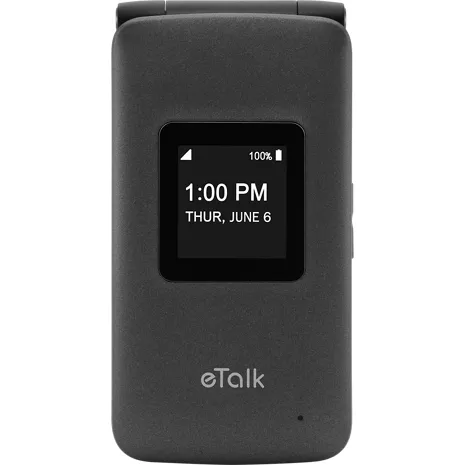 carrusel con 1 diapositivas
Efficiency meets elegance with the eTalk flip phone. Get the essentials you need on a sleek device that features a bright, easy-to-read 2.8-inch internal and 1.44-inch external display. The eTalk offers high-resolution sound, a long-lasting battery and up to 32 GB in expandable memory. Unleash its full potential with Verizon, America's most awarded network.
Reseñas
9% of reviewers recommend this product.
Junk
Just cannot help but review this phone again. Looked up "junk" in the dictionary and saw "worthless thing" "rubbish" "to discard" "scrap". All fitting terms for this phone. Paid for a flip phone that worked great and then verizon swaps it out to this because of system upgrade. Should have the decency to have at least be given a phone as good as the one I paid for originally. None of this "what do you expect for free" or "you get what you paid for" talk. I paid for and had a phone that worked great. Not a phone that was in the discard pile and Verizon decided to send them out as replacements.