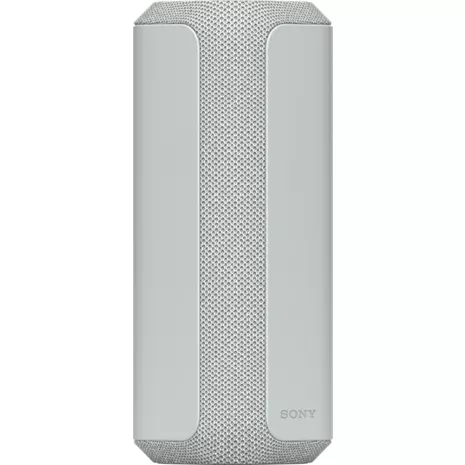 Pestaña Resumen seleccionada 1 de 4
Inicio de sección Resumen
Bring the party with you with the Portable X-Series XE200 Bluetooth Speaker. The lightweight IP67 waterproof, dustproof and rustproof design provides maximum portability plus the strength to withstand the elements.¹ Microphone with echo-cancelling technology allows you to take calls while streaming with Bluetooth® or while connecting through the 3.5mm jack. And, with up to 16 hours of battery life, you can dance the night away, and recharge through the USB Type-C port.²
Powerful sound.
Line-shaped diffuser distributes music evenly across a wide space. The X-balanced speakers and dual passive radiators pump up the bass for powerful, crisp sound.
¹ IP67 waterproof rating. Can be immersed in water up to 1m for up to 30 minutes.
² Battery life and charge cycles vary with use, settings, and other factors; actual results will vary.
Reseñas
98% of reviewers recommend this product.
Clear sound
Sí, recomendaría este producto.
Sounds great, clear & sharp. The charging cord needs help. The plug broke inside the speaker charging port so we returned it and got a new one. Because we have the geek membership we were able to exchange the old one for a new one otherwise we would have to go the Sony to replace it.
Sony North America Customer Support - 3 months ago
Hi RJP Dago, Thank you for choosing Sony. We are so glad to hear that you are happy with the replacement SRSXE200! The XE200 speaker sends sound out from a small, compact unit. You can spread sound wider with the Line-Shape Diffuser and enjoy powerful sound pressure and clarity with the X-Balanced Speaker, all housed inside a portable speaker with a handy strap. Thank you for choosing Sony! -Carl
sony.com Publicado originalmente en sony.com
Amazing Sound!!!
Sí, recomendaría este producto.
Man this little speaker packs a loud punch, perfect for small gatherings or beach days.
Sony North America Customer Support - 4 months ago
Hi Mildom, We're glad that you are enjoying the audio quality of your speaker. The XE200 speaker sends sound out from a small, compact unit. You can spread sound wider with the Line-Shape Diffuser and enjoy powerful sound pressure and clarity with the X-Balanced Speaker, all housed inside a portable speaker with a handy strap. Thank you for choosing Sony! Erin
sony.com Publicado originalmente en sony.com