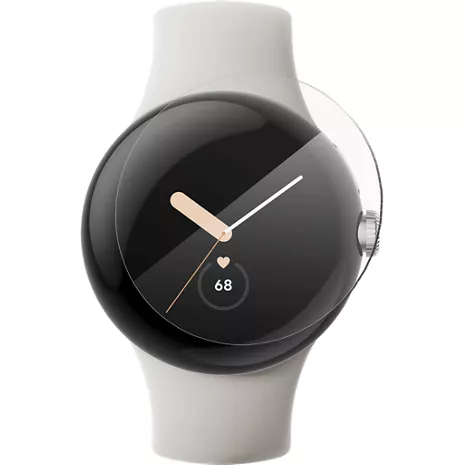 Pestaña Resumen seleccionada 1 de 4
Inicio de sección Resumen
Protect your smartwatch screen from cracks and scratches with the InvisibleShield Ultra Clear Screen Protection for Pixel Watch. The improved, glass-like surface offers a high gloss finish while still being touch sensitive to react as though it isn't even there. Edge-to-edge impact and scratch protection help keep your screen intact with self-healing Nano-Memory technology. And, built-in antimicrobial treatment helps protect the screen protector by inhibiting the growth of odor-causing bacteria.¹
Easy application.
The included Applicator Tool makes it easy to install your screen protector without any bubbles or bumps.
¹Contains anti-microbial treatment that protects the screen protector by inhibiting the growth of odor-causing bacteria and guarding against degradation from microorganisms.
Reseñas
9% of reviewers recommend this product.
Not what I expected
I wasn't quite expecting the quality of this screen protector to be so low. When ordering, I was expecting temped glass, but instead got just a plastic/sticker material. Within two days the screen protector had come off due to being scraped against an object while working; so I just removed the screen protector.
Too thin
It's to thin, flimsy and small. It doesn't fully protect the watch