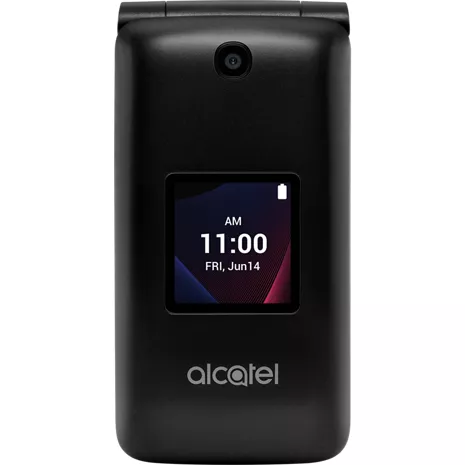 Con conexión 4G LTE, el clásico GO FLIP™ V tiene todo lo necesario para mantenerte conectado y productivo estés donde estés. Las teclas retroiluminadas grandes y las funciones sencillas, como los botones de texto y de la cámara, hacen que este teléfono sea fácil de usar. La pantalla LCD interna ofrece mucho espacio para leer mensajes de texto, revisar el calendario, los contactos y mucho más. Siente todo el poder con Verizon, la red más confiable.
Reseñas
9% de las reseñas recomiendan este producto.
OS Issue sssss
I hate this phone I like kai os better not this stupid asop thing
Very simple phone, but it works sssss
Sí, recomendaría este producto.
We have owned two of these phones for about 2-1/2 years. They are very simplistic with rudimentary features, but they do work OK. The documentation is marginal even the online manual from Alcatel is minimal. The battery life is very good and I can leave it "on" for a few days and it is still working. The small size fits right in my front pocket and I don't even know it is there sometimes. Many of the reviewers don't seem to like this phone, but after 2-1/2 years ours are still working for us. We only paid about $100 each for these phones. If folks are looking for more sophistication maybe they should be looking at smart phones. This phone is not smart at all. But like I said ours have both worked for what we need, with no problems at all. I have dropped mine many times and it still works.
*Todas las afirmaciones sobre la duración de la batería son aproximadas y están basadas en un perfil de uso combinado (que incluye el tiempo de uso y espera) siempre que haya un óptimo funcionamiento de la red. El rendimiento real de la batería varía y depende de muchos factores, incluidos la intensidad de la señal, la configuración de la red y dispositivo, la temperatura, el estado de la batería y los patrones de uso.