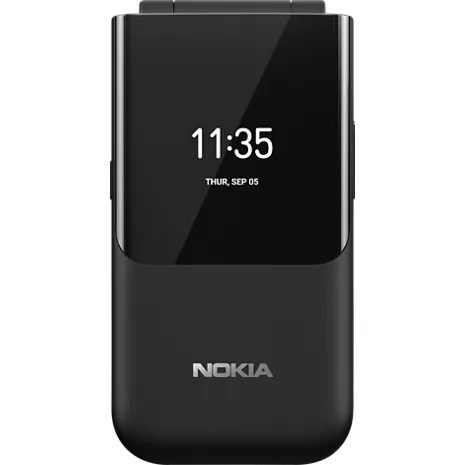 Pestaña Resumen seleccionada 1 de 4
Inicio de sección Resumen
Meet the Nokia 2720 V Flip, the classic flip phone, only smarter. With Google Assistant and the ability to download your favorite apps, this easy-to-use phone is full of features that offer added peace of mind. A keypad with large buttons, interior and exterior displays, an emergency contact button and more make this a simple, reliable companion. Stay connected with loved ones with lightning-fast 4G LTE and Wi-Fi, and never worry about battery with up to 26 days of standby time.
1 All the essentials and a few extras you're going to love.
Do more with the Nokia 2720 V Flip and Verizon, the network more people rely on.
Reseñas
19% of reviewers recommend this product.
Not the greatest flip phone
Long rime Verizon cusrome . 6 días hace
Replaced my elderly fathers flip phone that went thru the washing machine. Compared to his old flip phone this one is horrible. Everyone he calls complains that they can't hear him. There are still those who prefer a simple flip phone so why can't Verizon sell a reliable one. I think its time to move onto another carrier.
What??
Eleanor Szarkowski . 7 días hace
You don't get instructions how to use, set up, or anything
1. Based on average battery life under typical usage conditions. Average expected performance based on typical use. Actual battery life depends on factors such as network, features selected, frequency of calls, and voice data, and other application usage patterns. Results may vary.