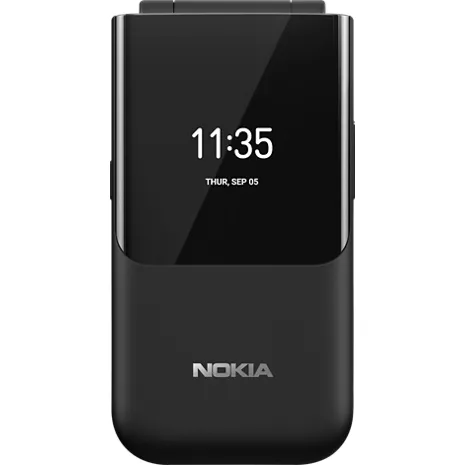 Obtenlo rápido
Selecciona las opciones de envío al pagar. Sujeto a elegibilidad.Detalles
Conoce el Nokia 2720 V Flip, el teléfono plegable clásico, solo más inteligente. Con el Asistente de Google y la posibilidad de descargar tus aplicaciones favoritas, este teléfono fácil de usar está repleto de funciones que ofrecen mayor tranquilidad. Un teclado con botones grandes, pantallas interior y exterior, un botón de contacto de emergencia y más hacen que sea un complemento simple y confiable. Mantente conectado con tus seres queridos con 4G LTE y Wi-Fi ultrarrápido y nunca te preocupes por la batería con hasta 26 días de tiempo de espera.1 Todas las funciones esenciales y más que te encantarán. Haz más con el Nokia 2720 V Flip y Verizon, la red en la que más gente confía.
Reseñas
16% de las reseñas recomiendan este producto.
Just what I wanted
WhiskeyDave . 6 días hace
Sí, recomendaría este producto.
I wanted to go back to a simple call/text phone. This Nokia has been great. Everything has worked as advertised. I'm surprised about all of the bad reviews. The keypad buttons are big, callers are easy to hear, text function works well, charge lasts a day or longer, Bluetooth is seamless, etc. Also fits nicely in the watch pocket in my jeans. Maybe I got lucky and got a good phone, or maybe the complainers just like to complain.
DO NOT BUY
Nothing works and is a waste of money
1. De acuerdo a la duración promedio de la batería en condiciones de uso normal. Rendimiento promedio esperado con uso típico. La duración real de la batería depende de factores como la red, las funciones seleccionadas, la frecuencia de las llamadas, el uso de datos y otros patrones de uso de aplicaciones. Los resultados pueden variar.