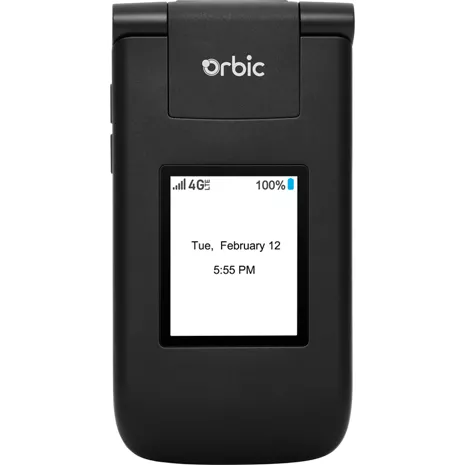 Pestaña Resumen seleccionada 1 de 4
Inicio de sección Resumen
If you're looking for a basic, simple phone experience, turn to the Orbic Journey™ V. Its well-spaced keys and 2 large screens make it easy to view notifications and access your must-have features. Stay powered up with a long-lasting 1400 mAh battery. And enjoy clearer calls with fewer hiccups and reduced background noise. Verizon is your destination for the hottest phones like the Orbic Journey V, all on the nation's most awarded network.
Reseñas
9% of reviewers recommend this product.
Old style is appreciated
An improvement over the last "new" flip phone
Bad, bad phone and service.
Less than 50 per cent if my calls are going through. It is constantly reading "no service" It sometimes takes five or six tries for a call to be placed, if at all. I live out in the country so I don't know, if it's my distance from a tower or what. This is not acceptable. When the heat wave is over, I'll be into verizon to demand a better phone with the money I've invested in this one to be applied, Very disappointed.
*Based on average battery life under typical usage conditions. Average expected performance based on typical use. Actual battery life depends on factors such as network, features selected, frequency of calls, and voice, data, and other application usage patterns. Results may vary.