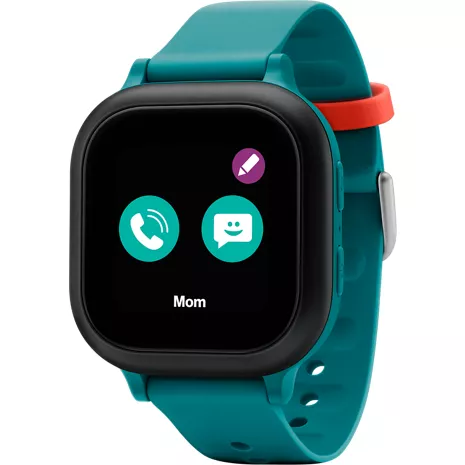 Formas de ahorrar
Para ver ofertas personalizadas,  .
Compra uno, llévate otro con hasta $100 de descuento. Cualquier plan.
GizmoWatch 2 es un reloj inteligente para niños diseñado pensando en la seguridad de tus hijos. El GizmoWatch 2 está lleno de características que los padres adorarán, como un localizador GPS, ¹ recordatorios y controles parentales fáciles de usar. Este es un reloj inteligente que fomenta la independencia, a la vez que brinda tranquilidad a los padres. Incluye funciones interactivas, como monitoreo de pasos para fomentar los hábitos saludables, y listas de cosas para hacer con recompensas. Configura hasta 10 contactos de confianza a los que los niños puedan enviar notas de voz, llamar o enviar mensajes de texto.2 Resistente al agua3, duradero y fácil de usar, el nuevo GizmoWatch 2 se conecta a 4G LTE de Verizon, la red más premiada del país.
Reseñas
30% de las reseñas recomiendan este producto.
Not functional sssss
Disappointed mama . 1 día hace
I had bought 2 of these watches in hopes of being able to communicate to my boys. However the features are not functional as they are by Gizmo. As two active boys, the screen cracked after about a month, but before that it kept calling emergency contacts because there is no lock screen function. Therefore, if they were running around and something would touch the screen it would accidentally call one of their emergency contacts and scare someone that something bad was happening. This happened almost everyday so eventually I had to tell them to turn them off for the most part but then through thr parent hub you can't turn it back on. So if they forgot to turn it back on, it was pointless because I couldn't contact them anyways. Total piece of waste of my time and money. Sincerely disappointed that nothing could be done by Verizon except have me just pay off the whole device and disconnect them. What a waste!!
1 Depende de la cobertura del proveedor. El dispositivo debe estar encendido. Verizon no ofrece declaración ni garantía alguna sobre la disponibilidad o exactitud del GPS o sobre la exactitud o integridad de cualquier dato del mapa u otra información.
2 Los números deben registrarse a través de la aplicación GizmoHub. El Gizmo Watch permite hasta nueve contactos adicionales a la persona de cuidado principal registrada.
3 Resistente al agua: este dispositivo fue probado para cumplir con IPX7. No utilizar debajo del agua. Si todas las tapas están bien cerradas, el dispositivo está protegido contra el ingreso de agua en un máximo de 1 metro por hasta 30 minutos.
4 El uso de datos se aplica a la descarga y el uso de aplicaciones.
5 La llamada repetida se debe hacer dentro de los 60 segundos de finalizada la llamada anterior no respondida.