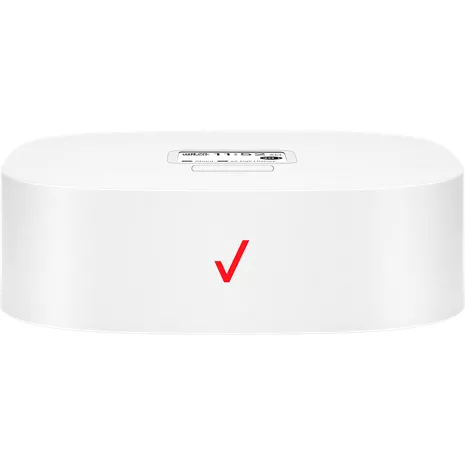 Pestaña Resumen seleccionada 1 de 4
Inicio de sección Resumen
The Verizon Wireless Home Phone connects your existing landline phone to the Verizon 4G LTE network for reliable, high-quality voice service.
It even lets you keep your old phone number.1 The Wireless Home Phone comes with all the features you ve come to expect, including call forwarding, voicemail, fax compatibility and E911.
Make the most of it with Verizon, the nation's most awarded network.
Reseñas
47% of reviewers recommend this product.
Unless Service, stick to your cellphone
I am extremely disappointed with the exorbitant prices and utter futility of purchasing Verizon home phones.
I am deeply disappointed with the fact that I am expected to pay for a service that is readily available on my cell phone.
I am extremely disappointed with the wireless homephone service.
I mean, seriously, why would anyone even consider getting a home phone when they already have a cell phone?
It's just a waste of money and resources.
I am extremely disappointed to inform you that the service provided is not a landline, which means that in the unfortunate event of a natural disaster, one would be left utterly helpless and unable to seek any form of assistance.
I am deeply disappointed to share that I was deceived into subscribing to Verizon Home Phone. I am extremely disappointed to share my experience with Verizon.
I was given false information about the availability of California LifeLine discounts for residents of California.
This misinformation has left me feeling deceived and frustrated.
I am extremely disappointed with MCI's services in California for home phones.
It is with a heavy heart that I must inform you that Verizon Wireless has acquired MCI, resulting in a complete downfall of their services.
To make matters worse, MCI has now stopped accepting new customers.
This news has left me feeling utterly dejected and dissatisfied.
I regretfully express my disappointment in the decision to purchase a home phone line, as it has proven to be an unworthy investment.
I would strongly advise low-income individuals or seniors to consider opting for Spectrum Home Phone instead.
I am extremely disappointed with the service I received.
Despite being eligible for the Lifeline discount, I was charged an exorbitant amount of money, far exceeding the advertised price of $9.99.
This is an absolute disgrace and I feel cheated by the company.
The service is flawless
Sí, recomendaría este producto.
The service has been flawless; my landline was ported-in in 3 days as expected without glitch.
However, I wish there were not so many fees (taxes, activation charge, equitment cost).
If it was not for the fact that I got a discount on my 5G Home Internet service, the Wireless Home Phone would have been too expensive.
1 Eligibility to port your home number varies.
Service is not equivalent to landline phone service and not compatible with any home security systems.
Customers must provide their own home or office phone equipment.
2 Based on average battery life under typical usage conditions.
Average expected performance based on typical use.
Actual battery life depends on factors such as network, features selected, frequency of calls, and voice data, and other application usage patterns.
Results may vary.
3 While the Wireless Home Phone does have a backup battery, if the landline phone to which the Wireless Home Phone is connected requires external electric power to operate, service (including the ability to make and receive 911 calls) will not be available during a power outage.
4 You will need at least moderate Verizon Wireless coverage throughout your location to properly use the Wireless Home Phone service.
The Wireless Home Phone device is designed to provide coverage at your location that is consistent with other Verizon Wireless devices, but Verizon Wireless does not represent that Wireless Home Phone service will be equivalent to landline phone service.