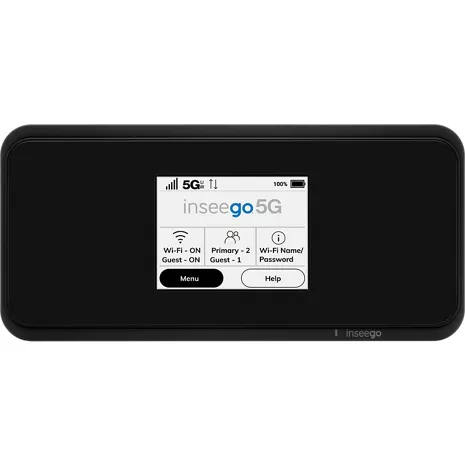 carrusel con 1 diapositivas
Introducing the Inseego MiFi M2100 5G UW, a 5G mobile hotspot with 4G LTE backup that delivers a seamless Gigabit experience.1 Connect up to 30 devices securely with enterprise-grade dual-band Wi-Fi or with a wired USB-C connection. Customizable user and security settings on the 2.4" touchscreen can be easily modified to meet your needs. The mobile app offers another way for users to connect and manage their device. Now with the coverage of 5G Nationwide and the unprecedented performance of 5G Ultra Wideband.1

This device supports 5G UW high-band (mmWave) only, 5G Nationwide and 4G LTE.
Reseñas
35% of reviewers recommend this product.
Battery drains quick
I upgraded from a JetPack Mifi. The WiFi range and battery life isn't that good. I should've stuck with my previous JetPack that works better than this replacement.
Poor reception while it worked, and then just died, way too young for it to be dead.
It never really performed up to snuff, maybe there's poor 5G and it had no good fall back to prior standards, I dunno. Then it just up and died, refused to charge or show any sign of life. Wish I'd kept my prior hockeypuck. Not fast, but it was stable and consistent.
1. 5G Ultra Wideband available in select areas. 5G Nationwide available in 2,700+ cities.