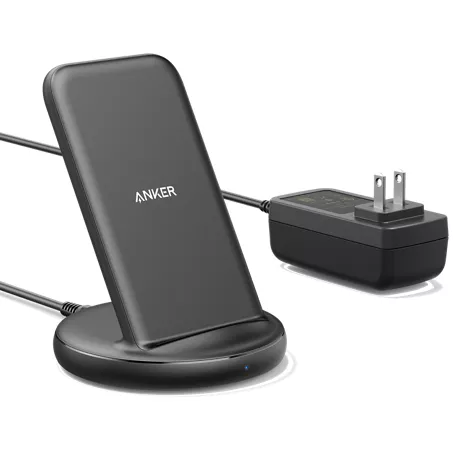 Pestaña Resumen seleccionada 1 de 4
Inicio de sección Resumen
Keep your devices fully charged with the PowerWave II 15W Wireless Charging Stand. This sleek wireless charging stand automatically detects the power level of your phone. This allows the stand to safely charge at 5W, 7.5W, 10W and 15W modes. Charge your device horizontally or vertically so you can check notifications while charging. And, it's Qi-certified so it works with most Qi-enabled devices.
Reseñas
70% of reviewers recommend this product.
Love it!
Sí, recomendaría este producto.
This phone charger is amazing I love the angle it sits at!
Not worth it
This charger is not the greatest, it takes forever to charge my phone. I like that I can set my phone on it to use as a stand, but that's it.
Anker Team - 27 days ago
Dear Customer,
I am truly sorry to hear that you are experiencing this issue. We understand how frustrating it can be and we appreciate your patience.
Please rest assured that we stand behind our products and are willing to provide assistance within our capacity. We are committed to ensuring your satisfaction and resolving your concerns promptly.
You can reach out to us via support@anker.com or call us at +1 (800) 988 7973. Our customer service team is always ready to help you.
We look forward to your message so we can address your issue as soon as possible. Thank you for bringing this to our attention and giving us the opportunity to make things right.
Best Regards,