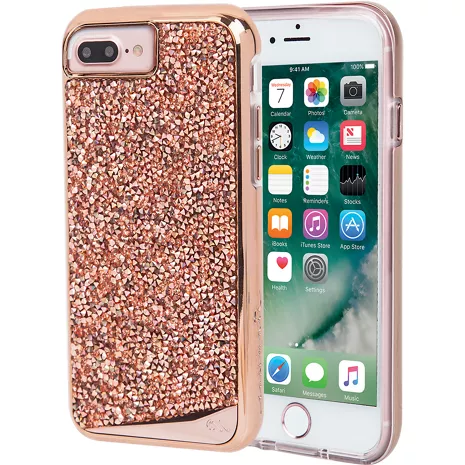 This item is currently only available for Express Pickup. 
Select a store to continue.
Pestaña Resumen seleccionada 1 de 4
Inicio de sección Resumen
Dress up your iPhone 7 Plus/6s Plus/6 Plus in a luxurious case to reflect your trendsetting style.
The Brilliance case highlights the sparkling splendor of genuine crystals accented with premium leather, creating a sophisticated, shimmery effect.
The interlocking case provides a high level of protection against damage caused by daily wear and tear.
Reseñas
0% of reviewers recommend this product.
Beautiful and Tough
Shenille B. . 2 años hace
Have this in gold and lasted forever.
Finally ordered a new one and this one is just as great.
Beautiful and protects phone 100%.
I've dropped my phone plenty of times and no issues.
Please don't discontinue these case mate.
Case-Mate Publicado originalmente en Case-Mate
Fabulous!!!
This is my all time favorite case!
I'm obsessed! I have bought this 6 times for the last two phones I've had.
I now have two on stand-by/back up in case I drop and mess up my case…that is how fabulous this is! I wish you'd bring back the gold/silver version!
Case-Mate Publicado originalmente en Case-Mate