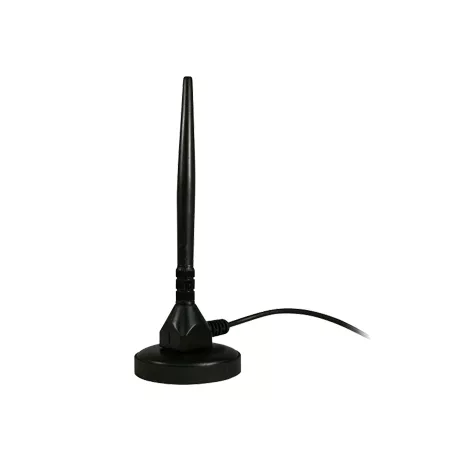 Devoluciones gratuitas en el plazo de 30 días.Detalles
La antena de escritorio duradera y de alta calidad para el Home Connect permite un rendimiento máximo. Con su cable extenso pero manejable y 3dB de ganancia, se puede colocar en la mayoría de los lugares para capturar las mejores señales dentro de tu casa y transmitirlas a tu dispositivo. Con una conexión con terminal SMA se instala fácilmente al sacarlo del paquete.
Reseñas
11% de las reseñas recomiendan este producto.
Did Not Increase Signal sssss
We had no signal in a rural area using our wireless home phones, could not even set up to activate. We hoped the antennas would increase the signal to get a clear, unbroken phone call, but it has not helped. Glad at least they did not charge for them to get service on the units we payed and have a contract on.
signal gain sssss
Sí, recomendaría este producto.
Read the reviews after I purchased the antenna. Was unhappy at first. Couldn't get a signal inside, but placing it outside I got 2 bars. This is not a desktop antenna, it was designed as an auto antenna for outside usage. You need a jumper antenna wire so you can pass it thru and out a window and an extension wire.