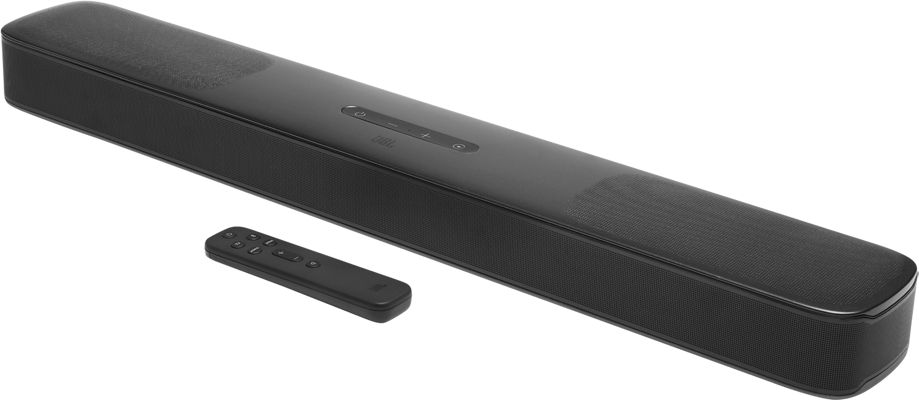 Formas de ahorrar
Y más
Oferta de financiación exclusiva para los titulares de Verizon Visa® Card. Oferta por tiempo limitado.
Detalles
Obtenlo rápido
Selecciona las opciones de envío al pagar. Sujeto a elegibilidad.
Crea una experiencia similar a la del cine en casa con la Bar 5.0 Multibeam. Con Dolby Atmos y el sonido envolvente MultiBeam, esta barra de sonido de avanzada crea una experiencia de sonido 3D proyectando el sonido a todos los rincones de la habitación. Además, intensifica tu experiencia con unos graves profundos y te permite recalibrar el sonido en función del diseño de la habitación. Con la transferencia en Ultra HD 4K con Dolby Vision, puedes adaptar el formato de tu servicio de streaming favorito o de tus reproductores de Blu-ray HD. El HDMI eARC crea una experiencia de audio de mayor calidad, incluyendo Dolby Atmos virtual. Y funciona con control de voz para que puedas usar tu asistente digital para comenzar a hacer streaming de tu música.

Streaming inalámbrico Bluetooth®.
Haz streaming de tus programas y películas favoritos desde cualquier dispositivo. Esta barra de sonido también cuenta con Chromecast, AirPlay y Alexa Multi-Room Music integrados. Incluso puedes establecer configuraciones para múltiples habitaciones para crear una ambientación unica.
Reseñas
25 reseñas
de las reseñas recomiendan este producto.
Couldn't be more pleased
Sí, recomendaría este producto.
Soundstage is large and bold, sounds amazing from this tiny bar. Don't hesitate on this purchase. Connected this to Nvidia Shield (2019) to HDMI input. HDMI output to older 2006 Fujitsu Plasma TV which has a normal HDMI input (no e/arc). JBL Bar 5.0 sent through a beautiful picture to the TV, sound is Atmos via certain Netflix/other shows and the best part was no set up. The JBL sensed both input and output with no messing around and Nvidia remote automatically controlled volume on soundbar. I've had other experiences with soundbars where you had to update software or they didn't sense the streaming devices or they didn't work out of the box without fussing with it. JBL got this right. I will purchase JBL soundbars again and you should too!
Awesome sound in a compact package!
Sí, recomendaría este producto.
[Esta reseña se recopiló como parte de una promoción.] I received the JBL 5.0 MultiBeam sound bar about a month ago and wanted to spend some time with before doing a review. I really wasn't expecting this little soundbar to have any low bass but I was Pleasantly surprised. It has plenty enough bass for most people who desire a surround sound system in an all in one package. It can get really loud and the JBL multi beam technology really sounds awesome. .