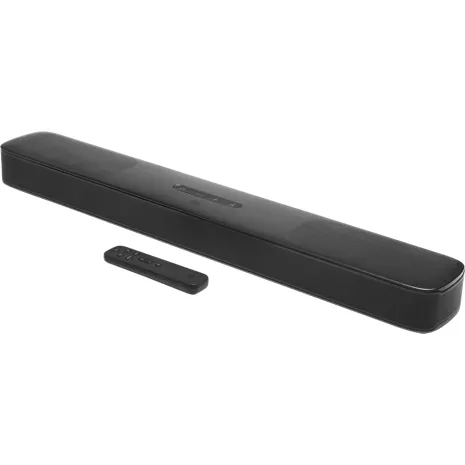 Free returns within 30 days.Details
Pestaña Resumen seleccionada 1 de 4
Inicio de sección Resumen
Create a theater-like experience at home with the Bar 5.0 Multibeam. With Dolby Atmos and MultiBeam surround sound, this high-tech soundbar creates a 3D sound experience by projecting sound to every corner of the room. Plus, it intensifies your experience with punchy bass and allows you to recalibrate your sound based on the room design. Ultra HD 4K pass-through with Dolby Vision, you can match the format of your favorite streaming service or HD Blu-ray players. The HDMI eARC creates a higher-quality audio experience, including Virtual Dolby Atmos. And, it works with voice control so you can use your digital assistant to start streaming your music.
Bluetooth® wireless streaming.
Stream your favorite shows and movies from any device. This soundbar also has built-in Chromecast, AirPlay and Alexa Multi-Room Music. You can even create multi-room setups to set the mood.
Reseñas
97% of reviewers recommend this product.
Great sound bar
Very easy to connect. Great sound. Great features. Great price
jbl.com Publicado originalmente en jbl.com
Good sound, but limited ability to control
A physically small sounder with good sound, but almost no ability to control beyond overall volume, bass volume, and Atmos on/off. I purchased this to improve the sound quality for TV, movies, and digital music. I find that the sound for movies is better than TV speakers, but the other 2 categories are roughly a wash. Additionally, I hoped it would help with voice (it does have a center channel speaker), but have not noticed much improvement there either. Still deciding whether to keep it or return it
jbl.com Publicado originalmente en jbl.com