carrusel con 1 diapositivas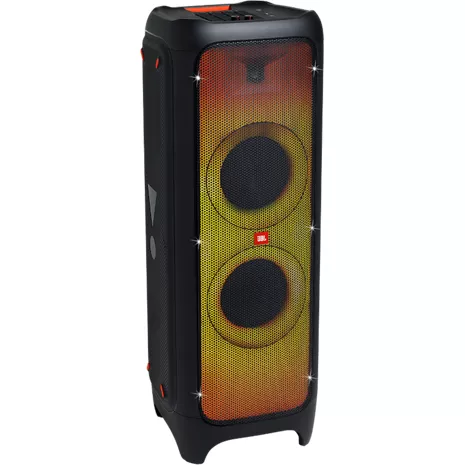 carrusel con 1 diapositivas
Pump up the party with the Party Box 1000 Portable Speaker. This powerful party speaker features JBL Signature Sound for an authentic audio experience. Mic and guitar inputs make it easy to switch to live music. Pre-program your party playlist on a USB thumb drive and plug it in directly to your speaker. The DJ launchpad allows you to play drums, keyboard and piano, as well as control and loop on the fly. True Wireless Stereo and RCA connections make it easy to connect multiple speakers. Charge your external USB devices while on the go. The Air Gesture Wristband makes it easy to customize your experience from afar, while full panel lighting matches the mood of your party. And with concealed wheels, it makes it easy to take the Party Box 1000 Portable Speaker with you on the go.
Reseñas
70% of reviewers recommend this product.
Awesome!
So happy with this product I finally got another speaker to Wirelessly connect and the stereo sound sounds awesome
harmanaudio.com Publicado originalmente el harmanaudio.com
Sound beautiful
It's an excellent speaker , the only issue I have it's that I can't play it early mornings , even in the lowest volume the bass is to deep and I have neighbors downstairs . And there is no equilizer to lower the bass volume.
jbl.com Publicado originalmente en jbl.com