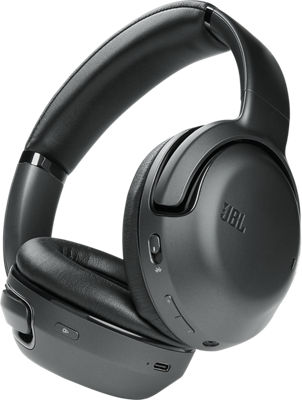 Formas de ahorrar
Y más
Oferta de financiación exclusiva para los titulares de Verizon Visa® Card. Oferta por tiempo limitado.
Ver detalles
Obtenlo rápido
Selecciona las opciones de envío al pagar. Sujeto a elegibilidad.
Sumérgete en tus canciones favoritas con los audífonos Tour One. Estos cómodos audífonos externos tienen certificación de alta resolución con controladores dinámicos de 40 mm y sonido JBL Pro para disfrutar una experiencia de alta calidad. La tecnología de 4 micrófonos permite realizar llamadas de voz precisas y claras, para que siempre te escuchen, sin importar el ruido de trasfondo. Activa tu asistente de voz para tener un control manos libres para saltar pistas, decir comandos y mucho más. Y con hasta 50 horas de tiempo de reproducción, están diseñados para reproducir mucho más que tu lista de reproducción más extensa.¹

Cancelación de ruidos adaptable True Adaptive.
Bloquea el ruido no deseado con la cancelación de ruidos adaptable. El nivel de cancelación de ruido se ajusta a los cambios del entorno en tiempo real.

Configuración de sonido ajustable.
Ambient Aware y TalkThru te permiten estar atento a lo que ocurre a tu alrededor. Y, con SilentNow, puedes seguir siendo productivo apagando la música pero activando la cancelación de ruidos.

Ve más allá con la aplicación.
Con la aplicación gratuita JBL, puedes crear una experiencia musical única. Configura el ecualizador personalizado, activa la cancelación de ruidos adaptable o ajusta la configuración del sonido ambiente.

¹ La duración de la batería y los ciclos de carga varían según el uso, las configuraciones y otros factores; los resultados reales variarán.
Reseñas
4.8/5
34 reseñas
82%
de las reseñas recomiendan este producto.
I bought it a few weeks ago and the headphone perfectly performs everything that is expected and is described in the technical specifications. Great buy, recommend.
Sound, comfort, noise can cancelling are amazing
Sí, recomendaría este producto.
Sound, comfort, noise can cancelling are amazing