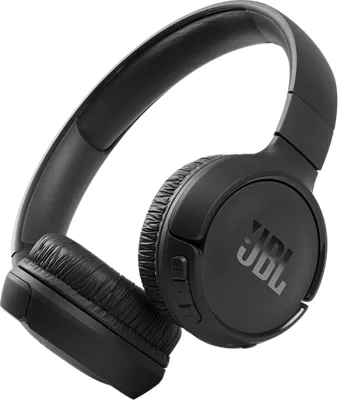 Sumérgete en tus canciones favoritas con los audífonos Tune 510BT. Estos audífonos livianos y cómodos cuentan con el sonido JBL Pure Bass para que disfrutes una experiencia de alta calidad. La conexión Bluetooth® multipunto te permite cambiar entre tus dispositivos fácilmente para que nunca te pierdas una llamada. Y con la ayuda de tu asistente de voz, puedes contestar las llamadas manos libres fácilmente o controlarlas con los botones del auricular.

Batería de larga duración. 
Con una batería de hasta 40 horas de duración, están diseñados para reproducir mucho más que tu lista de reproducción más extensa.¹ Y, si necesitas una carga rápida, puedes obtener hasta 2 horas de batería en 5 minutos.¹

¹ La duración de la batería y los ciclos de carga varían según el uso, las configuraciones y otros factores; los resultados reales variarán.
Reseñas
66 reseñas
de las reseñas recomiendan este producto.
Great Product
510 JBL HEADPHONES · 21 days ago
Sí, recomendaría este producto.
These are the best headphones I've had since my beats. Great product the volume doesn't compare to my beats though but I'm far from disappointed! I absolutely love them!
Not Worth the HEADACHE
Very disappointed in these headphones. Got them for working out and studying. They worked great for the first month. The moment they died it was never the same. They can charge for Five minutes or 24 hours and they wont turn on. Went online to see what to do. Seemed to fix, the next day wouldn't turn on fully charged. This happened for like a week straight mind you i've only had them for a month and used them maybe 10 to 20 times for about an hour each time. So then I just let them sit until this week when I needed to study. Worked well for about 2 hours then it just stopped . It wont pair to my phone computer nothing. I can hear the sound of the volume button going up but thats it. I WOULD NOT get these its too much of a headache for 50 dollar headphones. Sad part is used to have a pair of the ones with the cord for years while I dj'd and they were great ! I wore them till they actually broke in half. so I am very disappointed in these.
Customer Support - 1 month ago
Please do a forced power cycle for your JBL Tune 510BT. First, make sure that your product is not connected to a power supply or charger. Next, hold down the power button for 30 seconds. Note that our products come with a 1-year warranty. If you need more help, please contact our Customer Support https://support.jbl.com/us/en/.