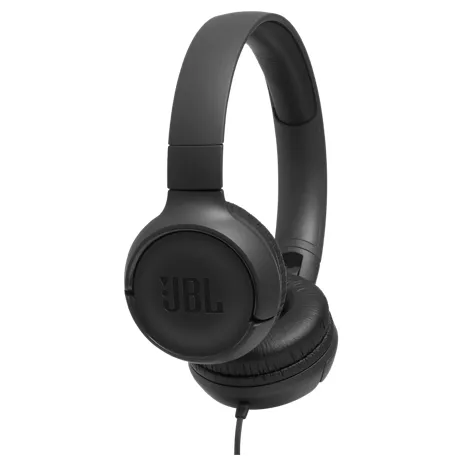 Pestaña Resumen seleccionada 1 de 4
Inicio de sección Resumen
Immerse yourself in your favorite tunes with the TUNE500.
The lightweight and foldable design make it easy for you to take your headphones anywhere.
Enjoy the rich highs and lows of your music with JBL Pure Bass Sound. The 1-button remote and mic allow you to easily control your music, calls or your digital assistant like Siri or Google Now with the press of a button.
And, the tangle-free flat cable is built to last and is easy to store.
Reseñas
81% of reviewers recommend this product.
pretty good...
These are really nice on-ear phones.
On the plus side they have good sound, light weight, durability.
What was that about the flat cord not tangling?
Ha. No. Its like the cord wants to tie itself in knots.
After months of use it still does not lay flat.
Customer Support - 10 months ago
We appreciate your feedback on our JBL Tune 500 Headphones.
We're always looking for ways to improve.
We'll make sure to share your feedback with the appropriate team.
If you have any questions or concerns about your device, please contact our Customer Support.
jbl.com Publicado originalmente en jbl.com
JBL Tune 500
These are great headphones.
I use them for seminars and podcasts.
jbl.com Publicado originalmente en jbl.com