carrusel con 1 diapositivas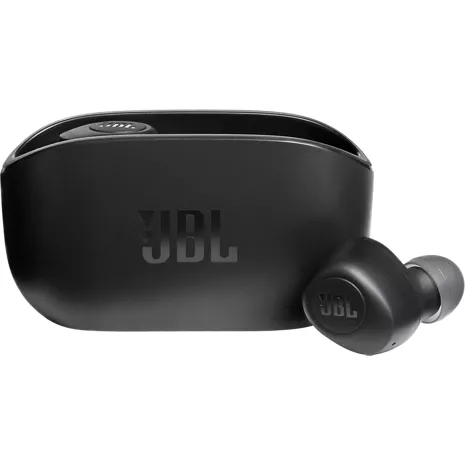 carrusel con 1 diapositivas
Free returns within 30 days.Details
Immerse yourself in your favorite tunes with the Vibe 100TWS Wireless Headphones. These comfort-fit earbuds have an ergonomic design that fits in your ear for long-term listening. The 8mm drivers provide JBL Deep Bass sound for a lifelike experience. Dual Connect allows you to listen seamlessly with your left, right or both earbuds in. Make hands-free calls and manage them from your earbuds. And, the pocket-friendly design makes it easy to take with you on the go.

Long-lasting battery life.
The Vibe 100TWS battery is designed to outlast even your longest playlist. Each earbud holds up to 5 hours of battery life and up to an additional 15 hours of battery in the charging case.¹

¹Battery life and charge cycles vary with use, settings, and other factors; actual results will vary.
Reseñas
58% of reviewers recommend this product.
Terrible product
The worst headphones I have ever purchased. They simply do not work. I can't get them to turn on most of the time even when fully charged. When I do get them to turn on they will constantly unpair with each other and shut off. I also cannot get them to shutoff when I want to shut them off. I will put them back in their case and they will keep playing. I am very surprised that they are this bad. Do not get these earbuds.
Customer Support - 1 month ago
We appreciate you taking the time to provide feedback on our JBL Vibe 100TWS. We understand that its performance didn't meet your expectations. We're always looking for ways to improve, and we'll make sure to share your feedback with the appropriate team.
jbl.com Publicado originalmente en jbl.com
Love these!
GinaSíag88888 . 1 mes hace
I've had these headphones for a long time and I love them. Recently my charging base got wet, and I have to use my husband's base to charge them. I wish I could buy a new base.
jbl.com Publicado originalmente en jbl.com