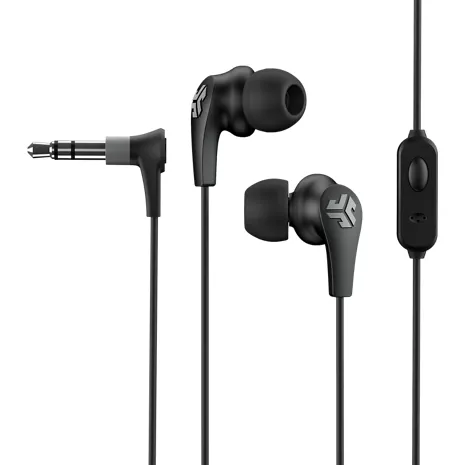 carrusel con 1 diapositivas
The Pro Signature Earbuds deliver superior sound quality in a sleek, durable design. Cush Fin Technology and multiple gel tips bring more comfort and an even better fit for listening. Track controls allow for effortless navigation between songs and a universal mic makes talking on-the-go easy. Durable and slim, these earbuds can accompany you anywhere from a walk in the park to an intense workout.

Custom fitting.
Fine-tune how your earbuds fit with Adjustable Tip Placement. Choose from a relaxed to a sound-sealing fit.

Next level comfort.
The ultra-lightweight design has an improved ergonomic shape that maximizes comfort. The 45-degree angle creates a comfortable fit made for your ear.

Premium sound quality.
High-performance 10mm drivers distribute crisp sound while noise-reduction keeps you focused on the music.
Reseñas
13% of reviewers recommend this product.
Pro Signature Earbuds Fit the Bill
I look for earbuds that connect to my MP3 player from the side of the connector, and these Pro Signature Earbuds fit the bill. I find the wires last a lot longer than if they are a straight connect. I sleep with my earbuds in my ears, so these are small enough to work well all night without hurting my ears.
used to be good
I bought this a few days ago and had them shipped. man i don't know what happened but they straight up don't work at all, plugged em in to my laptop and nothing. i wasn't looking for anything fancy. i used to have probably the same exact pair when i was younger and they went through the washer and dryer twice and survived perfectly. these didn't even survive out of the box. really disappointed
customer support - 1 month ago
We are so very sorry to hear that : ( your buds are covered under our lifetime warranty. We will get them replaced quick for you. When you get a moment, please check your email for warranty instructions. We will have you up and running in no time. We may also be reached via support@jlab.com
jlabaudio.com Publicado originalmente el jlabaudio.com