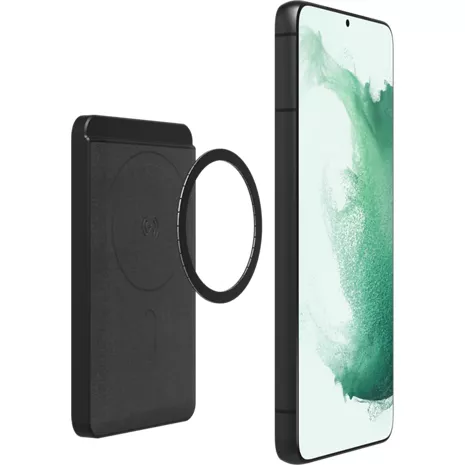 Pestaña Resumen seleccionada 1 de 4
Inicio de sección Resumen
Keep your device charged while on the go with the snap+ juice pack mini. This compact portable battery wirelessly charges your device all you have to do is connect it to the back of your phone. The built-in magnetic array aligns with your MagSafe compatible device for quick, efficient charging. A snap adapter is included so most smartphones can be compatible with your Snap+ Juicepack Mini 5k. An integrated 4-light LED power indicator lets you know how much battery power you have left. And, it charges through lightweight cases so you don t have to remove your case to charge your phone.
Reseñas
67% of reviewers recommend this product.
Have to fiddle with it
I also have the Apple MagSafe battery pack which of course works perfectly every time. Got this one and at least half the time I snap it to the iPhone 12 pro, it doesn't start charging. I have to pop it on and off and wiggle it around a bunch before it will charge. I don't understand why this would be. It's like the coil isn't strong enough for the phone to detect it reliably or something. Also I feel like it doesn't stick as securely as the Apple one; it's much more wiggly. Sometimes I just end up plugging the phone into it instead of using MagSafe. Good price and it's nice that you can charge things via usb-c but you get what you pay for in terms of reliability.
zagg.com Publicado originalmente en zagg.com
Juice Pack charger
This has been awesome. Works like a charm and keeps all our phone charged
zagg.com Publicado originalmente en zagg.com