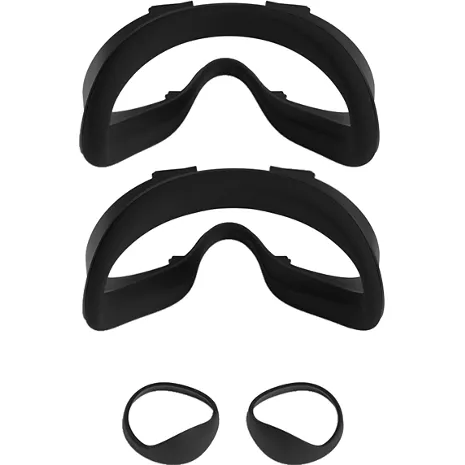 Pestaña Resumen seleccionada 1 de 4
Inicio de sección Resumen
Customize your Quest 2 VR headset for the ideal fit with the Meta Fit Pack. This 2-pack of interchangeable facial interfaces provide wider or narrower options to increase or reduce padding between the face and headset. Silicone light blockers prevent excess light from coming in around the nose for a more immersive VR experience. And, all pieces are made from the same breathable foam and medical grade silicone as the standard fit.
Reseñas
0% of reviewers recommend this product.
It is absolutely amazing
I love everything about it it's everything I wanted and then some to be honest
oculus.com Publicado originalmente en oculus.com
Games and design are good but comfort is horrible
It has a great selection of games and revolutionized the vr industry but has horrible comfort without buying a third party head strap or if you have a very strong neck. the design is great except for the wrist straps if you're playing and intense game like gorilla tag the ends of the straps hit you and the controller making a very annoying click sound.
oculus.com Publicado originalmente en oculus.com