carrusel con 1 diapositivas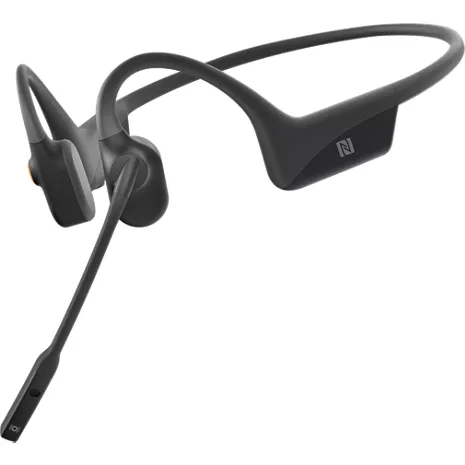 carrusel con 1 diapositivas
Take calls and listen to music hands-free with the OpenComm Bone Conduction Stereo Bluetooth Headset. Designed specifically for communication, this headset is a great option for a long day of calls when working from home. And, use the easy, on-ear controls to play, pause, skip, activate your voice assistant and answer calls with the tap of your finger.

Open-ear comfort.
The open-ear design with patented bone conduction technology delivers premium audio through the cheekbone while allowing you to stay aware of your surroundings.

Noise-cancelling boom microphone.
Hear and be heard while on the go. The noise-cancelling boom microphone cuts out background noise, allowing you to be heard in loud environments.

Long-lasting battery.
With up to 16 hours of talk time and up to 8 hours of listen time, it's can outlast even your longest conference call.¹



¹ Battery life and charge cycles vary with use, settings, and other factors; actual results will vary.



Reseñas
1% of reviewers recommend this product.
I purchased two and don't regret it at all.
Truck drive, can hear beyond the headset because it's not in your ears, I comfortably wear around neck, when not in use and don't have to be reaching around and locating headset or earbuds. They are light in weight and can itch inside my ear without having to pull out earbuds or take a headset off. I'm nearly half deaf in one ear and if the phone call is hard to hear I can place the speaker over the top of my ear hole, that is usually more than enough. I wouldn't advise doing that but only if you are hard of hearing as I am.
Shokz Publicado originalmente el Shokz
Great product
I have had this unit several months now, best I have had in years, pros... light weight, great sound quality, easy operation, the only con I have found is I have a larger size head lol, I need atleast 3/8ths of an inch more on back strap to sit better on my head, more of an XL size, but all in all great headset, could you please consider making a larger size, thanks.
Shokz Publicado originalmente el Shokz