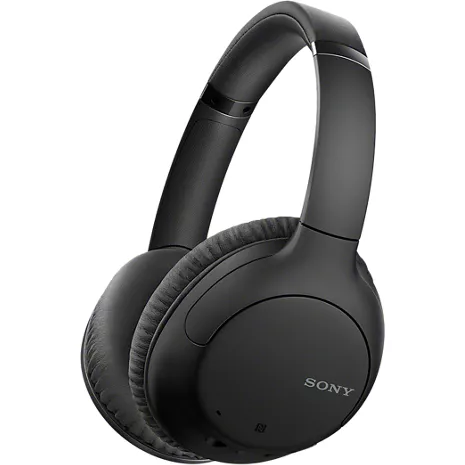 Devoluciones gratuitas en el plazo de 30 días.Detalles
Olvídate del ruido de fondo con los audífonos inalámbricos con cancelación de ruido. La tecnología de doble sensor de ruido detecta automáticamente el entorno para eliminar el ruido de fondo y así poder disfrutar una experiencia auditiva envolvente. Los controladores de 30 mm proporcionan una experiencia excepcional para que no te pierdas nada. La conectividad Bluetooth 5.0 y los controles manos libres te permiten hacer todo, desde contestar llamadas hasta usar tu asistente digital. Además, con una batería de hasta 35 horas de duración y capacidades de carga rápida, nunca tendrás que preocuparte por quedarte sin escuchar tus melodías.¹

1. La duración de la batería y los ciclos de carga varían según el uso, la configuración y otros factores; los resultados reales varían.
Reseñas
27% de las reseñas recomiendan este producto.
Perfect noise canceling headphones sssss
katerynap6 . 14 días hace
Great headphones when you are flying. You cannot hear the sound of the engines so can can fully enjoy music or movies. Also perfect for staying or movie in coffee shops.
Asistencia al cliente de Sony en Norteamérica - 14 días hace
Hola, katerynap6, Amazing! We're thrilled that the noise canceling function of the headphones is perfect for your lifestyle. These headphones offer noise canceling via Dual Noise Sensor Technology, as well as Ambient Sound Mode, so you have control of what you hear. The WH-CH710Ns have a feature called Artificial Intelligence Noise Cancellation (AINC) which constantly analyzes the sounds in your environment and automatically selects the most effective noise canceling filter for your surroundings. The WH-CH710Ns use a powerful Li-ion battery which provides up to 35 hours of playback on a single charge, or 60 minutes of playback from a 10-minute charge using the Quick Charge feature. They are designed to provide a powerful and distraction-free listening experience for the entire day. Thank you for choosing Sony! -Ralph
great, just hurt top of head after wearing for too sssss
colleeno27 . 14 días hace
love these headphones. got them as a gift and didn't think i would like them but love wearing them since they're noise cancelling and can't fall out of my ears. only problem i've had is when i wear them for a while (noticed while on a flight) they start to hurt the top of my head where the band sits on the top. other than that they're great and it's super easy to use them
Asistencia al cliente de Sony en Norteamérica - 12 días hace
Hi colleeno27, Thank you for the review and we're glad to hear that you love the headphones. We're sorry to hear that. The longer you wear headphones, the more your ears or head may hurt. You may need to limit your headphone usage. You can also use the headphone slider for adjustment. The WH-CH710 headphones offer noise canceling via Dual Noise Sensor Technology, as well as Ambient Sound Mode, so you have control of what you hear. The WH-CH710Ns have a feature called Artificial Intelligence Noise Cancellation (AINC) which constantly analyzes the sounds in your environment and automatically selects the most effective noise canceling filter for your surroundings. The WH-CH710N use a powerful Li-ion battery which provides up to 35 hours of playback on a single charge, or 60 minutes of playback from a 10 minute charge using the Quick Charge feature. They are designed to provide a powerful and distraction free listening experience for the entire day.Thank you for choosing Sony! -David