carrusel con 1 diapositivas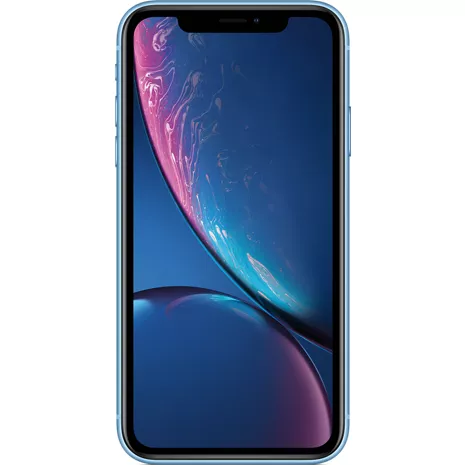 carrusel con 1 diapositivas
An all-new Liquid Retina display. A12 Bionic. And a 12 MP camera with an f/1.8 wide-angle lens. iPhone XR. It's beautiful any way you look at it. Comes in (PRODUCT) RED, Yellow, White, Coral, Black and Blue colors (subject to availability). Get the most out of your iPhone XR with Verizon, the nation's most awarded network.
Reseñas
66% of reviewers recommend this product.
Still rugged and reliable after > 3 years international use for email, Web access, health/entertainment Apps
Sí, recomendaría este producto.
I bought new in May 2019 and it still serves me well in late 2022; have used it at home in U.S. and multiple trips to remote/rural areas of Central and East Asia and sub-Saharan Africa. Have dropped it on hard surfaces many times (with standard plastic case) and it has gotten wet on several occasions without any consequences. Also use it as reader for glucose levels with Freestyle Libre 2, Audible book listening, CNN/MSNBC/local news and for Netflix and Prime shows. I have never downloaded more than a few movies at a time (so don't know what its capacity is) and I am not a Gamer. Camera is functional, but not great for anything more than close-up photos and videos. Sound is adequate for my needs. In short, it is durable and good for my moderate usage. After 3 years battery charges are shorter than when new, but much better than expected. Will continue to use until it is no longer functional.
Best iPhone since the 5c
Sí, recomendaría este producto.
I was not a fan when I had to upgrade because my 6 stopped working and this model was what the store had I wasn't ready to give up the home button but after having this phone for 1 year now I absolutely love it! Apps download fast and I haven't had any glitches like my partners iPhone 12 has it also is a strong phone I've dropped this phone many times and has yet to get a scratch when all I have is a dainty cover on it no screen protector the battery life is great too and I don't have many issues with connection like I did with my iPhone 6 I recommend this phone
1 The iPhone XR display has rounded corners that follow a beautiful curved design, and these corners are within a standard rectangle. When measured as a standard rectangular shape, the screen is 6.06 inches diagonally. Actual viewable area is less.
2 iPhone XR is splash, water and dust resistant and was tested under controlled laboratory conditions with a rating of IP67 under IEC standard 60529 (maximum depth of 1 meter up to 30 minutes). Splash, water and dust resistance are not permanent conditions and resistance might decrease as a result of normal wear. Do not attempt to charge a wet iPhone; refer to the user guide for cleaning and drying instructions. Liquid damage not covered under warranty.
3 Qi wireless chargers sold separately.