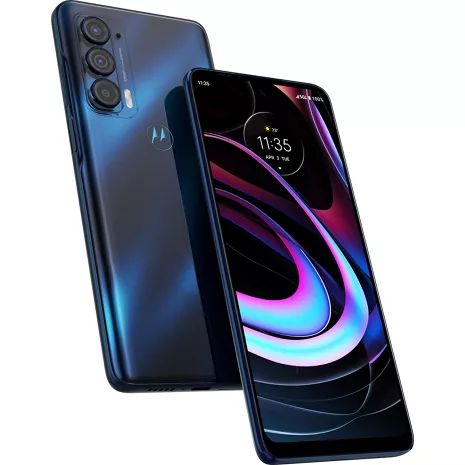 carrusel con 1 diapositivas
Meet the motorola edge 5G UW, a device that takes the latest smartphone experiences to another level. It features an advanced 108 MP camera system so you can capture stunning, ultra-high resolution photos and record ultra-high definition video in 4K. Bring it all to life on the 6.8" display with an incredibly fast 144 Hz refresh rate. Connect your phone to the big screen with Ready For to play games, make video calls and use your favorite apps.1 Now with the coverage of 5G Nationwide and the unprecedented performance of 5G Ultra Wideband.2
Reseñas
25% of reviewers recommend this product.
Compara dispositivos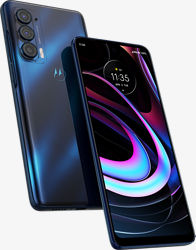 Motorola edge 5G UW
Starts at $15.27/mo
for 36 months, 0% APR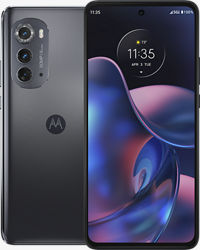 Motorola edge - 2022
Starts at $18.33/mo
for 36 months, 0% APR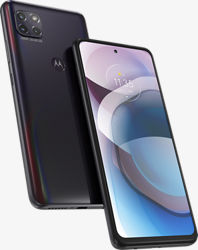 Motorola one 5G UW ace
Starts at $8.33/mo
for 36 months, 0% APR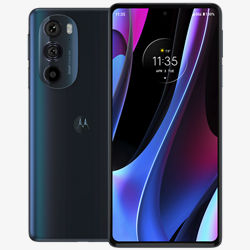 Motorola edge+ 5G UW
Starts at $23.61/mo
for 36 months, 0% APR
Ready For wireless connection is supported with TVs that support Android smartphone screen mirroring (Miracast) only.
5G Ultra Wideband available only in parts of select cities. 5G Nationwide available in 2700+ cities.
Ready For PC is available on select devices, and on Windows 10. Visit the FAQ page for a full list of device and software compatibility. Requires PC app download. PC and mobile device to connect wirelessly must share the same Wi-Fi AP (access point) OR must be connected via USB-C cord.
Based on average battery life under typical usage conditions. Average expected performance based on typical use. Actual battery life depends on factors such as network, features selected, frequency of calls, and voice data, and other application usage patterns. Results may vary.
Battery must be substantially depleted; charging rate slows as charging progresses. All battery life claims are approximate and based on the median user tested across a mixed use profile (which includes both usage and standby time) under optimal network conditions. Actual battery performance will vary and depends on many factors including signal strength, network and device settings, temperature, battery condition, and usage patterns.
Based on comparison of CPU, GPU, and AI processing speeds for motorola edge (2021) vs. motorola edge (2020). Actual performance may vary.
App download required for Alexa.
Additional devices are sold separately.