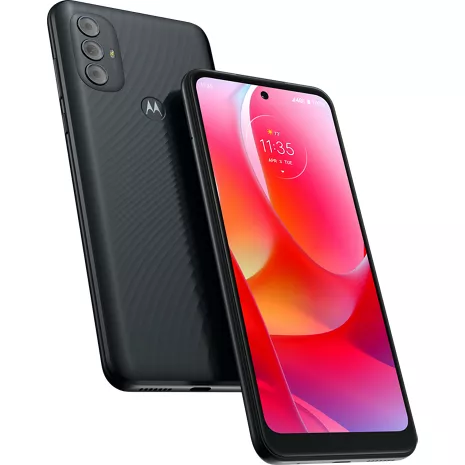 carrusel con 1 diapositivas
With up to three days of battery life1, moto g power lets you capture more without stopping to recharge. Tell your story in more creative ways with a 50 MP camera featuring Dual Capture. View games, movies, and video chats on an ultra-wide 6.5" HD+ display with a 90 Hz refresh rate. Hold what matters with 64GB of built-in storage. And enjoy the speed of an octa-core processor to power your journeys.
Reseñas
26% of reviewers recommend this product.
Compara dispositivos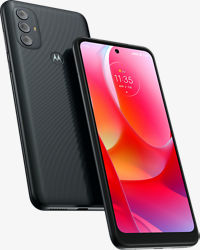 Motorola moto g power (2022)
Starts at $6.94/mo
for 36 months, 0% APR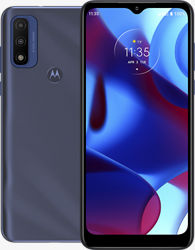 Motorola moto g pure
Starts at $4.16/mo
for 36 months, 0% APR
All battery life claims are approximate and based on the median user tested across a mixed use profile (which includes both usage and standby time) under optimal network conditions. Actual battery performance will vary and depend on many factors including signal strength, network and device settings, temperature, battery condition, and usage patterns.
Based on a typical one-minute video at 30FPS with FHD (1920x1080) resolution, a typical app with an average size of 80MB, and a typical MP3 file with an average size of 5MB, provided by available 115GB/50GB out of the box storage capacity. Actual numbers will vary and depend on many factors including file size, resolution, and other apps, games, photos, videos and songs utilizing storage capacity.
Water-repellent design creates a barrier to help protect against moderate exposure to water such as accidental spills, splashes or light rain. Not designed to be submerged in water, or exposed to pressurized water, or other liquids; may diminish over time. Not waterproof.