carrusel con 1 diapositivas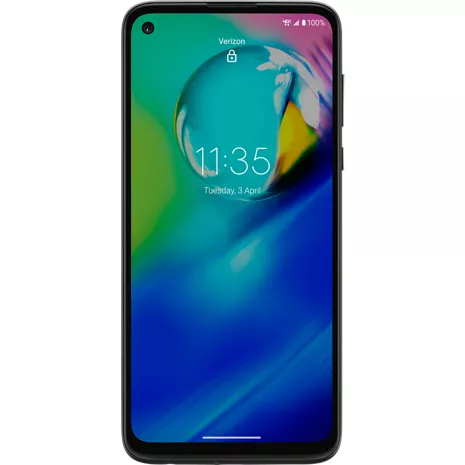 carrusel con 1 diapositivas
Set yourself free with the moto g power. With up to 3 full days of power on a single charge1 you can ditch the charger and do more of what you want without worry. The AI-powered triple camera system lets you get the perfect shot every time. Shoot ultra-wide angle panoramic photos, sharper portraits, and super detailed close-ups. And with phase detection autofocus (PDAF) you can easily capture all your fast-moving memories. A large 6.4" Max Vision Full HD+ display and dual stereo speakers tuned by Dolby® will give you a home theater experience right in the palm of your hand. Enjoy more, do more, share more with moto g power and Verizon, America's most awarded network.
Reseñas
80% of reviewers recommend this product.
I have loved Motorola phones, BUT,... Removing the back button a DISASTER
One of the biggest advantages I felt of the Droid phone over iPhones historically was the Droids' back button. For some reason, someone decided to remove it from this phone and utilize the "Swipe right to left" on the screen to be the back button. It is a nuisance. Whenever I need to scroll across the screen, if my finger gets within an inch of the right edge of the screen, the phone interprets that as a "back command" and I must start everything over o had been doing. If this is a feature of the Motorola phones going forward (swipe instead of back button) I will not buy the phone again. I have been loyal to Motorola phones for 11+ years and this will lose me.
This model is very buggy, the internet connection needs to be troubleshooted repeatedly, basic features such as texting stop working unexpectedly
1. Battery must be substantially depleted; charging rate slows as charging progresses. All battery life claims are approximate and based on the median user tested across a mixed use profile (which includes both usage and standby time) under optimal network conditions. Actual battery performance will vary and depends on many factors including signal strength, network and device settings, temperature, battery condition, and usage patterns.
2. Compared to the measured area of the main 78° (FOV) camera in the same aspect ratio.
3. In Quad Pixel mode, the 16 MP sensor combines 4 pixels into 1, for an effective photo resolution of 4 MP.
4. As compared to a bass response on a single speaker, based upon internal testing against Motorola and select competitive single-speaker smartphones. Results may vary.
5. Supports up to 512GB microSD card, microSD cards sold separately.
6. Water-repellent design creates a barrier to help protect against moderate exposure to water such as accidental spills, splashes or light rain. Not designed to be submerged in water, or exposed to pressurized water, or other liquids; may diminish over time. Not waterproof.