Conoce el moto g pure y disfruta más de lo que te gusta. Ve tus películas, juegos y videollamadas favoritas en la pantalla Max Vision HD+ ultraancha de 6.5". La batería de hasta 2 días de duración te mantiene conectado cuando más lo necesitas.1 Toma retratos hermosos y fotos nítidas con poca luz con el sistema de dos cámaras. Siente cómo tu teléfono responde al instante a cada toque y deslizamiento con un procesador octa core. Y te sentirás más seguro con el diseño resistente al agua del teléfono.2 Con el moto g pure, obtienes más en un teléfono estándar. Ahora puedes emparejarlo con Verizon, la red en la que más gente confía.
Reseñas
61 reseñas
de las reseñas recomiendan este producto.
Slowest processor ever
This phone is fine if you are looking for a budget friendly model. It is SLOW and locks up frequently, but if you have lots of time to wait on your phone, this is for you. Can't beat the price but that's about all i can say about it that's good.
Motorola Customer Care - 2 days ago
Hi Cindy, We're sorry to know that you're experiencing slowness on your phone. Slow is sometimes caused by too many running apps in the background, use your recent apps button to close apps you're not using. It is also a good practice to restart the device periodically (every 2-3 days) to clear out buffers and memory that may lead to intermittent issues. If the concern persists, kindly go to this link: https://motorola-global-portal.custhelp.com/app/mcp/landing_troubleshooter/g_id/5059> Next > Display/Touchscreen > Phone is slow/unstable and try the recommended steps there. Should there be any further inquiries, please do not hesitate to email supportforums@motorola.com. We'll be glad to help. -Mitch

Exactly Smart
What's user Pro privacy perfect Privacy end of smart technical support of service and started account collection so search for insider trading. Brand account Accessibility bionic messaging platforms and Certainty the team build in Android phone's.
Motorola Customer Care - 5 days ago
Thank you so much for the superb evaluation, CaniBuss79. If you need any additional help with your phone, you can go to our official forums which can be found here: https://forums.lenovo.com/t5/moto-g-pure-en/bd-p/moto_g_pure_en - Mike

Dispositivos similares
Viendo ahora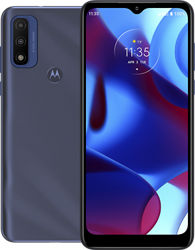 Motorola moto g pure
Desde
$4.16/mes
por 36 meses, 0% APR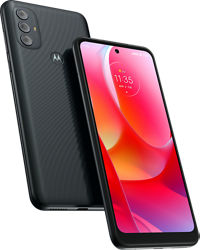 Motorola moto g power (2022)
Desde
$6.94/mes
por 36 meses, 0% APR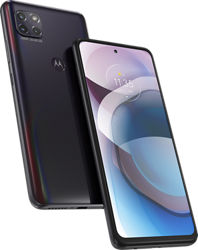 Motorola one 5G UW ace
Desde
$8.33/mes
por 36 meses, 0% APR
Todas las afirmaciones de duración de la batería son aproximadas y se basan en pruebas del usuario promedio en un perfil de uso combinado (que incluye el tiempo de uso y de espera) con condiciones de red óptimas. El rendimiento real de la batería varía y depende de muchos factores, incluidos la intensidad de la señal, la configuración de la red y dispositivo, la temperatura, el estado de la batería y los patrones de uso.
El diseño resistente al agua crea una barrera que ayuda a proteger contra la exposición moderada al agua, como los derrames accidentales, las salpicaduras o la lluvia leve. No diseñado para ser sumergido en el agua, ni expuesto a agua presurizada u otros líquidos; puede disminuir con el tiempo. No es sumergible.