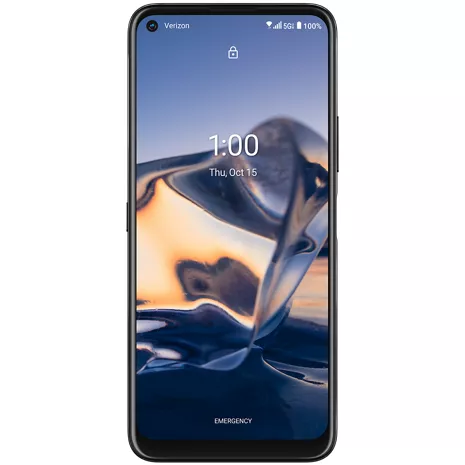 carrusel con 1 diapositivas
Meet the Nokia 8 V 5G UW, a smartphone outfitted with cutting-edge technology for next-level performance. Shoot sharp, smooth video and photos, even in low-light conditions with the PureView quad camera. Create and edit like a pro on the edge-to-edge 6.81" display. And unlock all the possibilities with ultra-fast 5G speeds for streaming, gaming and sharing in real-time.1 Do more of what you love with a long-lasting battery that lets you go all day and all night.3 Now with the coverage of 5G Nationwide and the unprecedented performance of 5G Ultra Wideband.1

This device supports 5G UW high-band (mmWave) only, 5G Nationwide and 4G LTE.
Reseñas
30% of reviewers recommend this product.
This would be a good phone if it had wireless charging
Rbrrwhireside . 5 meses hace
purchased this Phone 15 months ago and it stop charging on me. i have read the reveiws and i am disappointed in this phone especially because it doesn't come with a wireless charging system as well
Nokia Mobile team - 4 months ago
Hi there, thank you for sharing your feedback here. If you're looking for a phone with wireless charging capabilities, we recommend checking out the Nokia XR20: https://www.nokia.com/phones/en_us/nokia-xr-20?sku=VMA750D9FI1LV0. For troubleshooting support, please contact our team here who will be more than happy to help: www.nokia.com/phones/support.
find something else
really wish didn't let the dealer talk me into this phone could have found one by my self really got me good on this one
Nokia Mobile team - 4 months ago
Hi, we are sorry to hear that you were not satisfied with your purchase. If you could share more about your experience with Nokia 8 V directly with us, it will help us you serve better in future. Please reach out here: www.nokia.com/phones/support.
Compara dispositivos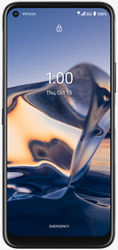 Nokia 8 V 5G UW
Starts at $19.44/mo
for 36 months, 0% APR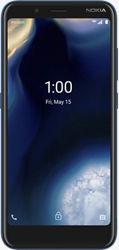 Nokia 2 V Tella
Starts at $4.66/mo
for 36 months, 0% APR
5G Ultra Wideband available in select areas. 5G Nationwide available in 2,700+ cities.
Based on independent testing.
Based on average battery life under typical usage conditions. Average expected performance based on typical use. Actual battery life depends on factors such as network, features selected, frequency of calls, and voice data, and other application usage patterns. Results may vary.