carrusel con 1 diapositivas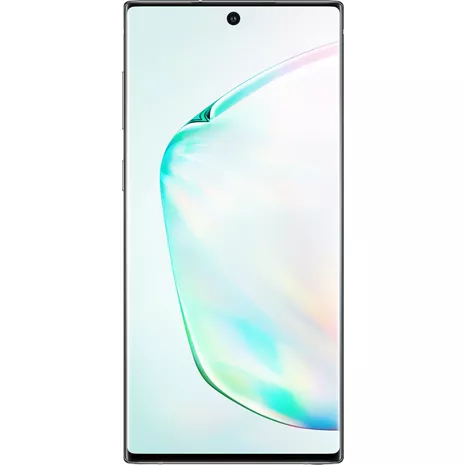 carrusel con 1 diapositivas
This item is out of stock.
Introducing the Certified Pre-Owned Samsung Galaxy Note10. Built to impress, this trim and seamless smartphone features a super-fast processor and all-screen design with nearly zero bezel. Capture your next great creation using a cinematic camera with advanced video and photo editing tools. Enjoy a full day of power or more on an intelligent 3,500 mAh battery that adjusts to your routine.¹ And perform remote, intuitive gestures with the newest evolution of S Pen. Unleash the full potential of your Cerfified Pre-Owned Samsung Galaxy Note10 with Verizon, America's most awarded network.
Reseñas
30% of reviewers recommend this product.
Very pleased
Sí, recomendaría este producto.
So far you couldn't tell the device was pre owned verses a new unit. Only regret was I couldn't get the note 10+ or Note 20+
Great phone
Sí, recomendaría este producto.
It is a great phone and device I love it
1 Based on average battery life under typical usage conditions. Average expected performance based on typical use. Actual battery life depends on factors such as network, features selected, frequency of calls, and voice, data, and other application usage patterns. Results may vary.
2 When using the included charger and cable.
3 Wireless PowerShare limited to Samsung or other brand smartphones and accessories with WPC Qi wireless charging. Check samsung.com for compatibility. May not work with certain accessories, covers or other brand devices. May affect call reception or data services, depending on your network environment. Speed and power efficiency of charge varies by device.
4 Samsung DeX sold separately. Requires compatible operating system and USB cable. See www.samsungdex.com for operating system and cable compatibility.

*Front Camera: 10MP (F2.2)
**Rear Camera specs: 16MP Ultra Wide (F2.2) + Dual 12MP Wide (F1.5/F2.4) + 12MP Telephoto (F2.1)