Ofertas disponibles
Now $0/mo. New line req'd.  
Select tablets and watches, on us. 
Pestaña Resumen seleccionada 1 de 4
Inicio de sección Resumen
Meet the Samsung Galaxy S22, the smartphone that takes video
1 to the next level.
Communicate with friends while watching the latest videos from your favorite content creators, or create your own content with beautiful clarity with low-light video capabilities that capture those late nights with perfect contrast, color and crispness like no device before.
Capture every moment like a true filmographer when you shoot video clips on the high-resolution camera.
And, with a long-lasting battery2, you don't have to worry about missing out on the action ahead, and can charge quickly when you need to with 25W Super-Fast charging capability3.
Plus, get more out of the activities you love when you connect with Galaxy Buds and Galaxy Watch4!
Pair Galaxy S22 with Verizon, the network America relies on. 5G Ultra Wideband is now in more and more places, so more and more people can do amazing things with Verizon and Galaxy S22.
Reseñas
68% of reviewers recommend this product.
Snap shots
Sí, recomendaría este producto.
It's ok I guess I just have to get use to it. It's really hard to take snap shots and the button below is very sensitive. But all in all it's ok.
Samsung - 20 hours ago
Salutations Nitta, thanks for taking the opportunity to review your Samsung Galaxy S22. We appreciate your transparency as we strive in providing the best products with superior functionality on the market to our customers while we remain committed to constant innovation. Our goal is for our customers to feel like they are having the most marvelous experiences when using our products. Samsung provides a 12-month warranty on our products for manufacturing defects in materials and workmanship. If pressing and releasing the side and volume down keys to take your screenshots feels challenging, you can also use your palm swipe to capture your screenshots. Here's how to capture an image of the screen by swiping the edge of your hand across it, from side to side, keeping in contact with the screen: > From Settings, tap Advanced features > Motions and gestures > Palm swipe to capture. > Tap to enable this feature. Hope that helps! Feel free to reach out to Samsung Support if you have any questions or if you would like any further assistance. We're always here to assist you in any way that we can! Thank you for being a dedicated Samsung customer. - Debra
Im very satisfied
The color and the size is perfect.
Compara dispositivos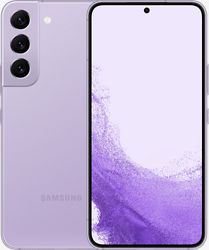 Samsung Galaxy S22
Starts at $19.44/mo
for 36 months, 0% APR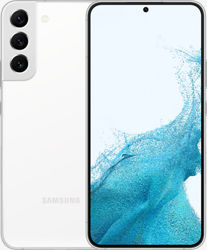 Samsung Galaxy S22+
Starts at $27.77/mo
for 36 months, 0% APR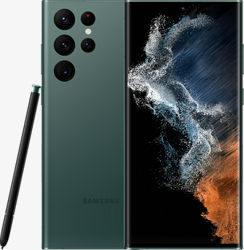 Samsung Galaxy S22 Ultra
Starts at $33.33/mo
for 36 months, 0% APR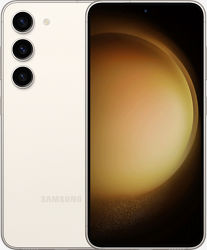 Samsung Galaxy S23 (Certified Pre-Owned)
Starts at $18.88/mo
for 36 months, 0% APR
Supports full HD video up to 60 fps.

Based on average battery life under typical usage conditions. Average expected performance based on typical use. Actual battery life depends on factors such as network, features selected, frequency of calls, and voice data, and other application usage patterns. Results may vary.

Wall chargers sold separately; use-only Samsung-approved chargers and cables. To avoid injury or damage to your device, do not use incompatible, worn or damaged batteries, chargers or cables. Supports 25W charging.

Galaxy Buds and Galaxy Watch sold separately.

mmWave available only in parts of select cities.

Requires all participants have devices with Android 12 OS.