Presentamos el Samsung Galaxy Z Fold3 5G, un smartphone diseñado para ayudarte a hablar, trabajar y jugar a velocidades 5G.1 La pantalla Dynamic AMOLED ofrece unos gráficos impresionantes y se despliega para duplicar su tamaño para proporcionar una experiencia de visualización similar a la de una tablet.2 Con una relación de alto contraste, una frecuencia de actualización adaptativa de 120 Hz y manejo de la luz azul, puedes ver tu trabajo o medios fácilmente en cualquier momento del día. La nueva cámara que se encuentra bajo la pantalla ofrece una increíble vista ininterrumpida con una lente de cámara frontal que apenas es visible bajo la pantalla. Lleva tu trabajo virtual a un nuevo nivel de eficiencia con las codiciadas funciones multitarea y un revolucionario S Pen diseñado para la pantalla plegable.3,5 Toma fotos y graba videos con total libertad gracias al modo Flex, e incluso experimenta videollamadas manos libres para poder hablar sin tener que interrumpir tus tareas. Este smartphone puede acompañarte durante tus largas jornadas, equipado con carga superrápida de 25 W para que nunca tengas que hacer una pausa para cargarlo.4 Ahora con la cobertura de 5G Nationwide y el rendimiento incomparable de 5G Ultra Wideband.
Reseñas
2273 reseñas
de las reseñas recomiendan este producto.
Ok phone
Porkchopexpress34 · 2 days ago
I might ramble but at this point i do not care phone is ok with the features that it has but all in all horrible phone constantly crashes on me when im in the middle of making a call or just trying to listen to music screen constantly freezes have to restart the phone to get it to move once that happens the signal i guess in the phone is horrible drop calls or even maps when you use gps all in all with out the features i would of given it a 1 star
Hi there Porkchopexpress34, thank you for taking the time out of your busy day to review your Samsung Galaxy Z Fold3. We appreciate your feedback as we strive in providing the best products with superior functionality on the market to our customers while staying committed to constant innovation. Samsung provides a warranty for manufacturing defects in materials and workmanship on our products. Our goal is for our customers to feel like they are having the most ideal experiences while using our products. Do you recall if your phone has been updated recently? Please visit the Samsung website to gain easy access to important information, like your software updates, and ensure that your phone is running the most current version of software. If you would like further assistance afterwards, please do not hesitate to reach out to Samsung Support. Samsung Support can answer the questions you have and take any additional feedback you would like to share with us. Thank you for being a valued Samsung customer. - Debra
Love the phone, SCEENS ARE JUNK!!
I signed up for the Samsung Galaxy Fold 3 this last Spring/Summer, and have had to put in 4 insurance claims due to the screen inside and outside Breaking. Really wanting to jump into the Fold 4 because it has the gorilla glass, but after experience I am having with Fold 3 phone, I doubt it. I am a little nervous of paying for broken screens. Otherwise Fold 3 Phone itself is GREAT! Love using it and size is really handy. Picked it honestly due to losing my near sidedness and have a hard time reading small print.
Dispositivos similares
Viendo ahora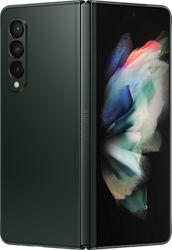 Samsung Galaxy Z Fold3 5G
Desde
$49.99/mes
por 36 meses, 0% APR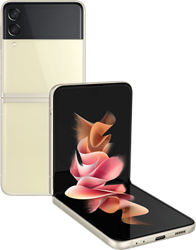 Samsung Galaxy Z Flip3 5G
Desde
$27.77/mes
por 36 meses, 0% APR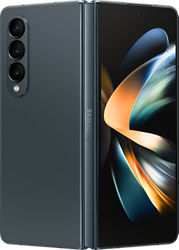 Samsung Galaxy Z Fold4
Desde
$49.99/mes
por 36 meses, 0% APR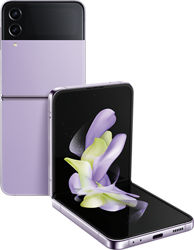 Samsung Galaxy Z Flip4
Desde
$27.77/mes
por 36 meses, 0% APR
5G Ultra Wideband disponible solo en ciertos lugares de ciudades selectas. 5G Nationwide disponible en más de 2700 ciudades.
Medida en diagonal, el tamaño de la pantalla es de 7.6" si se toma el rectángulo completo y 7.4" teniendo en cuenta las esquinas redondeadas. El área de visualización real es más pequeña debido a las esquinas redondeadas y al orificio de la cámara.
La funcionalidad Arrastrar y soltar funciona con ciertas aplicaciones.
El cargador superrápido (25 W) se vende por separado. Usa solo los cargadores y cables aprobados por Samsung; no uses ningún cargador o cable desgastado o dañado; un cargador o cable incompatible puede causar lesiones o daños graves a tu dispositivo.
Compatible solo con el S Pen Fold Edition y el S Pen Pro, que se venden por separado. Solo funciona con la pantalla principal.
Tiene la certificación IPX8 oficial. Resistente al agua hasta 5 pies de agua dulce durante un máximo de 30 minutos. Enjuagar residuo/secar después de mojar.
Solo por tiempo limitado. Las ofertas de beneficios son exclusivas para los propietarios de Galaxy Z y Galaxy Fold y pueden requerir la activación básica de una nueva cuenta y/o una tarjeta de crédito y estar sujetas a una renovación automática una vez finalizado el período de beneficios. Ve los detalles y sigue las instrucciones para canjear cada beneficio. Las cantidades son limitadas y pueden aplicarse restricciones.