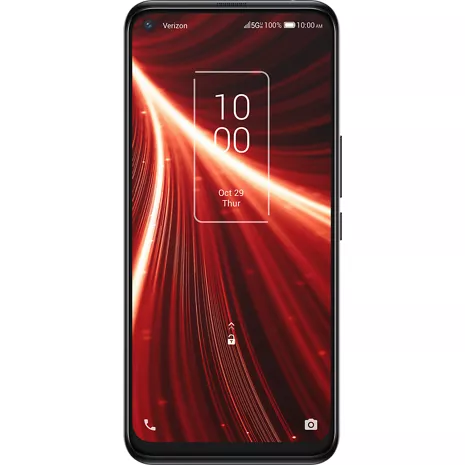 carrusel con 1 diapositivas
Introducing the TCL 10 5G UW, a powerful smartphone with lightning-fast 5G speeds. Send messages, stream videos and use apps with ultra-low lag on Verizon s 5G Ultra Wideband network.¹ With a dedicated display engine built-in to improve the visual experience on the device, viewing photos, videos, games and media is always a high-quality experience. The powerful Qualcomm® Snapdragon™ processor delivers a seamless user experience and the Quick Charge battery keeps you connected all day.2 Snap pics or record video on the triple camera system and use Super Night Mode to get clear shots no matter the time of day. Now with the coverage of 5G Nationwide and the unprecedented performance of 5G Ultra Wideband.¹
Reseñas
51% of reviewers recommend this product.
Amazing
It's great phone with amazing speed
Amazon refurbished $69-$74 this week. Bought for son just to game/photograph with :)
TCL105gUW74bux . 1 mes hace
Sí, recomendaría este producto.
I'm sorry for everyone who paid what they paid & aren't satisfied, but I know you didn't overpay, & I know I am buying quite a few more of these. So, let me know where you find snapdragon 765g processors & otg reverse charging, seriously the best deal around. Much better than my $300 Umidigi A13 Max Pro 5g. This 2020 phone is better than any budget phone & on par with all mid tier phones 3 years later. Verizon is the problem but since you all must stay with them although they're inferior to T-Mobile, you must get this from Amazon refurbished perfect condition $74. You're welcome. You can tell that quite a few reviewers know what they're talking about, & the complainers don't seem too savvy concerning phone quality. Get Phongtology case & a few screen protectors & enjoy the best phone for the price anywhere, even if just used as a little computer if you're wise enough not to use Verizon. However it does work with Visible & other Verizon MNVOs.
Compara dispositivos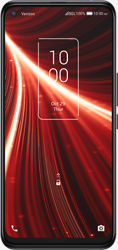 TCL 10 5G UW
Starts at $11.11/mo
for 36 months, 0% APR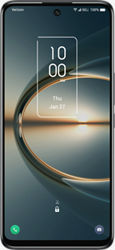 TCL 30 V 5G
Starts at $8.33/mo
for 36 months, 0% APR
1. 5G Ultra Wideband available only in parts of select cities. 5G Nationwide available in 2,700+ cities.
2. Based on average battery life under typical usage conditions. Average expected performance based on typical use. Actual battery life depends on factors such as network, features selected, frequency of calls, and voice data, and other application usage patterns. Results may vary.
3. Sold separately.
4. Requires a USB Type-C OTG adapter, sold separately.