Debido a la inactividad, tu sesión finalizará en aproximadamente 2 minutos. Prolonga tu sesión haciendo clic en "OK" a continuación.
Tu sesión ha terminado debido a inactividad. Vuelve a ingresar para continuar.
¿Cómo funcionan los pagos de dispositivo?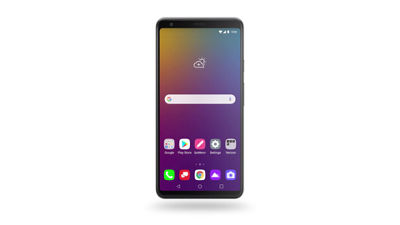 (Duración de video - 1:28)
device-payments-overview-video:

Transcripción del video
How Do Device Payments Work? (1:28)
¿Cómo funcionan los pagos de dispositivo?
When you purchase a device with a device payment agreement, the retail price of your device is divided into monthly installments.

So a phone that retails for $599.99 stretched out over 24 monthly device payments would be around $24.99 a month.

In the past, committing to a 2-year service Contract in exchange for a discounted phone was the norm.

But now, you're not locked into a 2-year service contract.

This means there are no early termination fees, and there are no finance charges associated with paying for your device in monthly payments.

And when you're ready for a new device, you have the flexibility to pay off the remaining balance of your current device anytime you want. Plus, if you use our Device Trade-in program, you can get savings by trading in your old device in good, working condition!

Here are a couple of other things that are good to know about purchasing a new device:

A $20 upgrade fee applies when you purchase a new device through verizonwireless.com and the My Verizon App, or $40 everywhere else.
If you want to return or exchange a device, you must do so within 14 days of purchase and a $50 restocking fee will apply.
It's always a good idea to have an equipment protection plan to protect your investment.
You are personally responsible for the device payments even if the phone is lost, damaged, stolen or given away.

For more information about device payments, visit the FAQs at: verizonwireless.com/devicepayments/faqs