The 4 most common phone scams & how to avoid them
There have long been schemes and swindlers, but considering the mobile facts: 96% of Americans now own either a basic cell phone or smartphone, the opportunity for phone phishing scams is on the rise. Being able to recognize the most common phone scams and know how to avoid them will help you keep your phone account safe and your information secure.
1. IRS Phone Scams.
Government imposter scams top the list of reported frauds, which includes imposters who claim to be IRS officials. These phone scams pose a serious threat, as the scammers may seem extremely convincing, use altered ID numbers to make the call look more official, as well as provide personal information of the victim; such as their name and street address. 
Imposters may also utilize intimidation tactics such as threatening arrest, deportation, or revoking a driver's license should the victim not make a payment. IRS scams may happen year-round, not just during tax season.
What to Do if You Receive a Suspicious IRS Call.
It is important to know that the IRS will never:
Demand payment using a specific method, such as a gift card, prepaid debit card, or wire transfer, or ask for credit or debit card numbers over the phone;

Demand immediate payments without the opportunity to question or appeal the amount;

Threaten immediate action with law-enforcement;

Call you about an unexpected refund.
If you suspect that you are receiving a phishing scam call from an IRS imposter, do not give any information and hang up immediately. Report the IRS-impersonation scam to the Treasury Inspector General for Tax Administration or call 800-366-4484. Make sure to also report the fraud to the  Federal Trade Commission.
When reporting the phishing scam, be sure to include the telephone number of the caller, the number you were instructed to call back, as well as a brief description of the communication. If possible, it is also helpful to include the name and employee badge number — if the imposter provided one — as well as the exact time, date, and geographic location of the call. The IRS recommends utilizing blocking or filtering services as a way to avoid unwanted calls.
2. "Technical Support" Calls
A scammer may fraudulently pose as a technician or as tech support from a reputable company as a ruse to gain remote access to your computer. Oftentimes, the scammer will ask you to provide remote access to your computer so they can pretend to run a diagnostics test to discover some sort of issue. They may try to convince you to buy software that you do not need. If given access to your computer, they may be able to find sensitive data stored on your computer.
Tech support scams may also appear as pop-ups on a phone or computer screen that display a false error message from your operating system. Oftentimes the pop up will contain a link or a phone number to call for help. Never click on any untrustworthy links, and do not call the number.
Responding to Fake Tech Support Requests.
Reputable tech companies and real security warnings will never prompt you to call a phone number. A legitimate company will not contact you by phone, email, or text to tell you there is an issue with your computer.
If you believe you may have been scammed, consider the following actions:
Contact your credit card company or bank right away to stop the transaction.

If you paid an imposter technician with a gift card, contact the company that issued the gift card to cancel the transaction and ask for a refund. 

If you provide remote access to your device, run trustworthy security software to scan and delete anything that is identified as a problem.

If you provided your user name and security password to an imposter tech support technician, change your password right away. If you use the same username or password for any other accounts, change those as well.
If you do believe there is a technical issue with your phone or computer, it is best to first update your computer's security and software. If you find an issue or need further help, work with a company you know and trust.
It is important to report any tech scams you may encounter with the FTC. The FTC compiles information from various complaints and uses it to build cases against scammers. Keeping your security software up-to-date and blocking unwanted calls, texts, and emails can help you avoid encountering tech scams.
3. Fake Charities.
A fake charity scam typically involves a well-designed website and a deceptive name. They may employ the same tactics that real nonprofits and charities may use, such as; telemarketing, mail, email, and door-to-door soliciting. Some charity scams are complete shams. Others may be registered as non-profits, but devote very little of the money they raise to the programs they say they support.
Warning Signs of a Fake Charity.
Warning signs of a fake charity may include:
The pressure to give or provide immediate payment. 

A request for payment or donation by cash, gift card, or wire transfer.

A thank you card for a donation you do not recall making in an attempt to persuade you into making a "second" donation.

A request for personal and financial information such as your Social Security number, date of birth, or bank account number, which can all be used for identity theft and fraud.
If you notice any of these signs, make a report with the FTC. Be wary of charity donations on social media sites, or crowdfunding sites, as some fraudsters will utilize victim's stories and photographs to make the scam seem more real. Be cautious of clicking any links in unsolicited emails as they can sometimes contain malware.
If you wish to make a donation and avoid being scammed, research the organization online. Search for the charity's name along with terms such as "complaints" or "scams." Check with charity watchdog sites such as Charity Navigator, CharityWatch, Guidestar, or the Wise Giving Alliance from the Bureau of Better Business. You may also check with your state's charity regulator with the National Association of State Charity Officials or the IRS database of registered charity organizations.
Be cautious and pay close attention to the spelling of the charity's name and the web address they provide, as charity scams often seek to impersonate legitimate charities and their websites. Keep a record of all your donations, and regularly review your financial accounts to ensure you are not receiving recurring charges you did not sign up for, or that you aren't being charged more than you agreed to.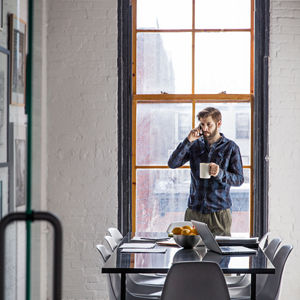 4. Fake Lottery Win.
A lottery scammer will often contact you via call, text, or email, to tell you that you have won something. If you do not remember entering, the chances are likely that it is a scam. There are a variety of lottery and sweepstakes scams that may appear under the guise of winning a vacation, a car, or other prize scams. There are also international lottery scams that entice people in the U.S. to buy chances in high-stakes foreign lotteries. It is important to note that playing a foreign lottery through the mail or over the telephone is a violation of federal law. 
The fraudulent "win" is often associated with a cost to claim the prize such as fees, customs duties fees, or taxes that must be paid upfront. The scam will often ask for bank account information, a wire transfer, or a gift card purchase as payment. Some scams may also ask for personal details which can then be used for other scams such as identity theft.
How to Determine if a Lottery Win Is Fake.
In general, if you have to pay, you didn't win. Signs of a fake lottery or prize scam may include:
Unsolicited calls or texts that you were entered in sweepstakes you have never heard of before.

A robocall or robotic message giving instructions such as to visit a site or call a number.

Someone posing or impersonating a government or federal official to convince you that the scam is legitimate. The U.S. government does not participate in lottery or sweepstakes prize money distribution.

A request to help someone claim a winning they will share by paying the fee to collect it.

A request to deposit a check or supposed winnings with instructions to return a portion of the check.

The pressure to answer or provide information immediately.

A request for payment or any costs associated with claiming the prize.

A request for personal information such as your name, address, Social Security number, or financial information.

A lack of legitimate sweepstakes details and information, such as the name of the company hosting the sweepstakes.

A rotating or inconsistent or non-specific prize for winning.

A rotating or inconsistent use of terms or descriptions of your winning such as being a "winner," or a "finalist," or "potential to win."
If you think you have been contacted by a scam, refuse to give any information, hang up, block the number, and file a complaint with the FTC. If you believe that the scam may have originated abroad, report it to the International Consumer Protection Enforcement Network.
Best Practices for Avoiding Phone Scams.
There are a variety of phone scams beyond this list, and as technology continues to develop, scammers will innovate and adapt to overcome security measures. However, there are best practices that can help keep you safe that include:
Only using authorized apps;

Become more familiar with your phone's security settings and your provider's fraud prevention services;

Utilize pin numbers, passcodes, and fingerprint scans;

Update your operating systems regularly;

Be cautious about using public Wi-Fi;

Do not respond to unknown numbers and avoid scammer numbers;

Be wary of cell phone frauds such as phone cloning.
Never visit a link or follow directions given to you by someone on an unknown number. If you suspect that you are interacting with a scam or spoof, hang up immediately and file a complaint with the FTC. Though it may seem enticing to respond to a scam by "messing" with the scammer, never do so. There are some scammers that attempt to entice the victim to say certain phrases that they can record for the voice signature of the victim. The best practice is to ignore unknown numbers, avoid or immediately terminate contact with potential scams,  keep your operating systems updated, and report complaints to the FTC to help protect others.
Páginas relacionadas 
Verizon +play
Agrega, administra y cancela todas tus suscripciones en un solo lugar. Y obtén descuentos.
Ofertas de Verizon
Ve las ofertas más recientes de Verizon en smartphones, accesorios y más.
Personaliza tu plan Unlimited de Verizon
Paga solo por lo que necesitas. Ve los últimos planes telefónicos y de datos Unlimited.
Verificado por el equipo editorial de Verizon. Este contenido es provisto solo con fines informativos. Toda la información que se incluye en esta página está sujeta a cambio sin aviso. Verizon no es responsable de ningún daño, ya sea directo o indirecto, que surja del uso o la fiabilidad del contenido antes mencionado, o que esté relacionado con este.