Recycled smartphones, eco-friendly accessories and more environmentally-friendly options at Verizon
Eco-friendly products and sustainable smartphone accessories
are readily available to consumers, but the impact our tech devices have on the environment is rarely considered. Taking action to recycle, reuse and reduce waste, and even lower your carbon footprint, are common ways to play your part in living a more eco-friendly lifestyle. And now, there are more ways than ever to be more sustainable with your personal devices, and it couldn't be any easier.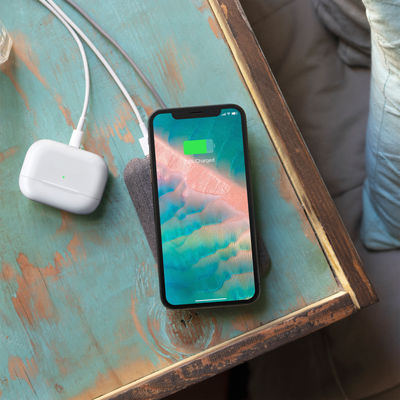 Certified pre-owned and refurbished smartphones
Buying eco-friendly and sustainable tech accessories is a big step forward in helping to make a positive difference in our world. One way to be more sustainable with your smartphone is by purchasing certified pre-owned devices. Certified pre-owned devices are certified high-quality devices that have been owned by another user, and are either refurbished or barely-used and then traded-in so other users can purchase them in the future. By buying certified pre-owned devices you can help a device live a longer life-cycle, and exercise your part in the "reuse" cycle. 
Looking for a way to "recycle" your current device? Trading-in your device can be a great way to recycle your smartphone without simply throwing it away. Learn more about Verizon's trade-in policy and the value you could get for your current smartphone. 
Eco-friendly smartphone cases and accessories available at Verizon
Eco-friendly smartphone accessories are becoming a popular choice for those who want to enjoy their tech while being a bit more eco-conscious. And many companies feel the same, taking action to help support the environment and provide consumers with new options. Shopping eco-friendly smartphone accessories is simple and efficient with Verizon.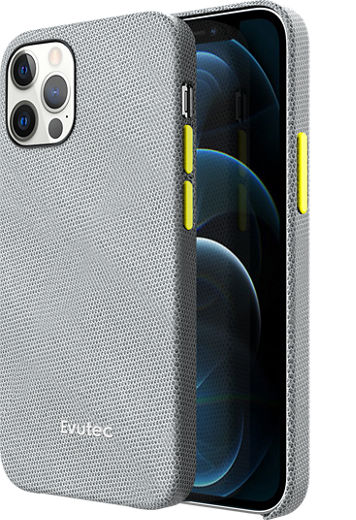 Verizon's sustainability focus.
Verizon's sustainability efforts strengthen their commitment to minimize environmental impacts. 
These initiatives are part of Citizen Verizon, which is Verizon's plan for economic, environmental and social advancement. You can learn more about Citizen Verizon and the other work being done here.
These Verizon-brand accessories will be designed with the earth in mind, so if you're in the market to upgrade your cases and other smartphone accessories, now is the perfect time. And, this year, for every purchase of a qualifying green accessory with eco-friendly composition, we'll plant a tree (up to 1 million). It's just one small piece of many larger initiatives as part of Citizen Verizon, such as our involvement in the One Trillion Trees program, and our goal to achieve net zero operational emissions by 2035. Purchase a qualifying accessory here.
You can expect many different types of accessories to be available in this new product line, including:
Fundas
Cargadores
Power packs
Cargadores inalámbricos
¡Y más!
Eco-friendly smartphone accessories to check out.
Nimble makes all types of accessories, from portable chargers to phone cases, and every item comes with a biodegradable bag. You can use it to recycle your old tech for free and help close the loop on electronic waste. Nimble also uses 100% plastic-free packaging that's made from recycled scrap paper that doesn't contain harmful inks or dyes. They're even a Certified B Corporation®, meaning that they meet the highest verified standards of social and environmental performance, transparency and accountability and are committed to giving 1% of their annual revenue to environmental nonprofits.
Besides being a great sustainable choice for accessories, their products are also modern, sleek and in style. This wireless charging pad is made with 72.5% certified recycled materials but looks more like a piece of high-end home décor. This eco-friendly portable charger is another product that keeps you connected on-the-go in a polished, chic form. 
Evutec has a line of eco-friendly smartphone cases made from 100% recycled environmentally friendly woven fabric surface, PCR 50% PC plastic and 100% recycled environmentally friendly woven fabric lining. The fully covered design boasts an anti-sweat and fingerprint-proof fabric that's even washable. And these cases support MagSafe and QI wireless charging, so you can use them with some of the newest smartphones on the market.
If you're looking to make a difference by getting plastic out of our environment, check out the LifeProof Wake Cases, which are made from recycled plastic. These eco-friendly smartphone cases are created with over 85% ocean-based recycled plastic—and can weather up to 2-meter drops, so your phone is well protected.
Incipio Organicore cases are made up of 100% compostable materials that help reduce landfill waste by naturally re-entering the environment from where it started. Besides having a case that provides eco-friendly protection, you can expect:
A form-fitting and flexible shell
Protección contra caídas de hasta 14 pies
Wireless charging-compatibility
Buying eco-friendly and sustainable tech accessories is a big step forward in helping to make a positive difference in our world. If you want to learn about some other easy ways to be sustainable with your smartphone, check out our certified pre-owned devices or take a few minutes to learn about trade in and how it's a great earth-friendly way to shop.
Este contenido se comparte solo con fines informativos. Toda la información que se incluye en esta página está sujeta a cambio sin aviso. Verizon no es responsable de ningún daño, ya sea directo o indirecto, que surja del uso o la fiabilidad del contenido antes mencionado, o que esté relacionado con este.