A Device Protection Plan for Your Phone
Nobody's perfect. All of us drop, break or leave things behind at times. If that lost or broken thing is a pair of sunglasses or a favorite coffee mug, it might cause a small inconvenience. But a lost, broken or stolen smartphone can be cause for a much bigger concern.
Luckily, that's exactly why Verizon offers device protection. By protecting your new device now, you can ensure that a cracked screen repair or a bigger fix won't turn into an expensive ordeal down the road. Read on to learn what's covered by various Verizon device protection options, how to enroll, what device protection claims look like and what to expect when you have device protection.
Device protection.
Nearly all of Verizon's device protection options include coverage for loss, theft, battery failure, physical damage (including liquid damage) and post-warranty electrical or mechanical malfunctions. And the range of plans means that you can find a just-right solution for you, no matter how many lines you have.
Each plan offered by Verizon lets customers file at least 3 claims in a 12-month period for a single device. Deductibles range from $9 to $249 per claim, depending on the plan and the claim. Plans also offer same-day or next-day device replacement depending on certain criteria including claim approval time.
VZ Protect: A protection plan for more than just your phone.
Verizon Protect is Verizon's most comprehensive device protection option and offers the best value. The plan not only safeguards your physical device, it also includes technical support and cyber protection. 
Features of Verizon Protect include: 
Device repair and replacement
Security and privacy
Wi-Fi security and protection
Identity theft monitoring
Phone number identification     
Personalized help from Verizon's team of Tech Coach experts
If your phone is lost, stolen or has irreparable damage, VZ Protect offers same-day replacement and setup. If you crack your screen or your battery gives out, it also offers unlimited, fast screen repairs for $29 each time you use it and provides post-warranty coverage including battery replacement at a Verizon Authorized Repair Facility.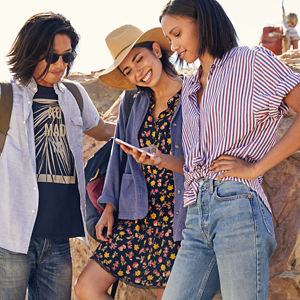 With this plan, you can protect more than your smartphones - like tablets and smartphones. And even home computers can benefit from online threat protection. And the advanced virtual private network (VPN) feature of Verizon Protect helps make Wi-Fi connections secure and private.
If you have questions or need immediate help, VZ Protect also offers Tech Coach. This app gives you access to live, on-demand US-Based tech experts who can help you optimize your device and answer virtually any question. 
Note: Verizon Protect is not currently available for New York customers. 
Other device protection options.
In addition to Verizon Protect, Verizon offers a variety of other insurance plans that can be scaled to your needs and budget. These include Total Mobile Protection, Total Equipment Coverage, Wireless Phone Protection and Extended Warranty. 
While Total Mobile Protection (TMP) may not be as comprehensive as Verizon Protect (as it does not provide digital secure and call filter features) it does offer premium tech support when you need it. TMP is ideal for those looking to simply cover their smartphone from life's little mishaps.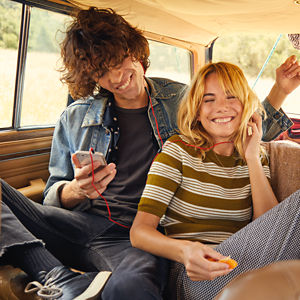 Total Mobile Protection includes:
Coverage for loss, theft, damage and post-warranty defects 
Same-day device replacement and setup (subject to restrictions) 
Unlimited cracked-screen repair for $29 per claim 
Battery replacement 
Virtual 24/7 claims service
Access to U.S.-based Tech Coach experts 
The Total Equipment Coverage (which is a combination of WPP and EW)and Wireless Phone Protection plans offer similar coverage, with small changes. For instance, neither of these plans offer Tech Coach, and both offer next-day (rather than same-day) replacement. The Extended Warranty plan covers device defects for post-warranty periods, but does not cover loss, theft or breakage.
See a feature-by-feature comparison chart of different insurance options for more details.
Protection plans for multiple devices.
Both Verizon Protect and Total Mobile Protection are eligible for multi-device plans. The standard multi-device plan for each option covers up to 3 lines, with a maximum total of 9 insurance claims in a 12-month period. Additional coverage can be purchased for up to 10 lines. Beyond that, customers can receive 3 more shared claims per 12-month period.
Filing a claim on your phone protection plan.
To file a claim, you must be the account owner or account manager. This requires your Verizon account PIN. You must also pay your deductible (when applicable) at the time of a claim.
For lost, stolen or damaged devices, you can file a claim on insurance partner Asurion's website or by calling (888) 881-2622. For devices with a manufacturer's defect, you can call Verizon at (866) 406-5154. 

Florida residents should work through Asurion for all claims, including those related to defects.

When filing a claim, you may be asked to provide your device ID as well as the make and model of your device. These can be found on the My Devices page in My Verizon.

Claims may be fulfilled with new or refurbished devices.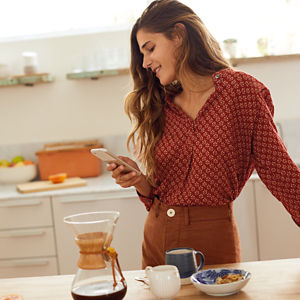 Eligibility and enrollment for phone protection.
Typically, customers must sign up for device protection within 30 days of activating their device. But if you've missed that window, Verizon occasionally offers open enrollment periods which are not guaranteed. Newly purchased devices are eligible for device protection, along with added or upgraded. If a device is not new (aka BYOD), it must be:
Fully functioning

Without damage

Not lost or stolen

Activated on a new line

Not on an existing line
Pricing and payment for device protection.
When you enroll in a device protection plan, you'll pay a monthly fee based on the type of protection you sign up for and the type of device you have. The charge will show up on your bill under the Monthly Charges section, labeled with the name of your plan (for example, "Verizon Protect"). 

If you file a claim for a lost, stolen or damaged device, you may also owe a deductible at the time of the claim. 
See pricing and deductibles for information about a specific device.
Next steps.

You can get more out of your insurance plan by downloading any associated apps. They include options such as:
Tech Coach: Tech experts walk you through device setup and help you get more from your device. 

Digital Secure: This app helps to protect against online threats. 

Call Filter:

The Call Filter app lets you screen unwanted calls and shut the door on spam. 



A cracked screen or a lost phone doesn't have to set off a crisis. With the right insurance plan, you'll be back to normal in nearly no time. Whether you want minimal coverage or comprehensive, all-around protection, Verizon offers a variety of plans. Find yours today.
Verizon Wireless Extended Warranty (EW) program is not available in Florida. In Florida, coverage for post-warranty defects is provided by the insurance program (WPP); device replacement deductible and claim limit apply. Visit phoneclaim.com/verizon to check eligibility and the repair options. All options may not be available in all locations; repair options are presented at the time of claim approval, subject to parts availability. Fulfillment options vary based upon location and availability. Your account must have 3 eligible lines to be enrolled in TMP Multi-Device's account-based coverage.
This content is provided for information purposes only. All information included herein is subject to change without notice. Verizon is not responsible for any direct or indirect damages, arising from or related to use or reliance of the above content.