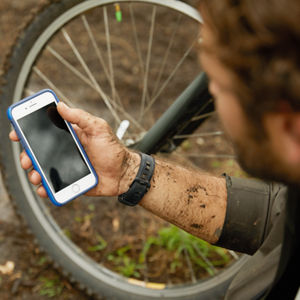 3. What plans are eligible for BYOD?
Under the BYOD program, you can enroll in a postpaid plan or a prepaid plan — otherwise known as a monthly No Annual Contract Plan—that lets you pay for what you want when you want it. You also pay one low fee for your monthly services, which include Unlimited Talk & Text and various data options.
Another plus: With a No Annual Contract Plan, there's no long-term contract, no credit check, and no deposit.
4. My device is compatible, how do I activate it?
Activate your device with a new SIM card online or in stores. You can activate for a postpaid plan at verizon.com/bring-your-own-device.
Sign up for your prepaid monthly plan online at verizon.com/activate.
5. Where can I use my service with prepaid plans?
Anywhere within the Verizon Prepaid Rate and Coverage Area. Domestic calls made or received outside of this coverage area will be charged a roaming rate.
6. Will I be charged different roaming rates if calling internationally on a prepaid plan?
It depends. Unlimited Talk and Text monthly plans offer 1,000 minutes to Mexico and Canada for only $10 per month. For other places in the world, you'll need to add a shared minute plan, per-minute plan or value plan. Check the International Services page for more info.
7. What is an unlocked phone?
An unlocked phone is not tied to a specific phone carrier. The Sony Xperia 10 Plus, OnePlus 7 Pro and LG G7 Fit are examples of unlocked phones that have been certified to work on Verizon. Visit our Unlocked Page to learn more.