The Difference Between 4G and 5G: Understanding Network Speeds
It may sound complicated, but understanding the differences between these services—and what they mean—is pretty simple.
Let's take a look at 4G LTE and 5G and what those terms actually mean for Verizon customers.
Network Basics: 3G, 4G and 5G
First, the basics: The "G" stands for generation, meaning 5G is the most current generation of cell phone network coverage and speeds. 3G technology created the first networks fast enough to make smartphones practical. Before that, they were too slow to allow you do all the things that make smartphones great, like streaming videos, surfing the web and downloading music.
But it's 4G that's really allowed smartphone technology to spread its wings. That's because it's much, much faster than 3G. So when you want to download a new game or stream a TV show in HD, you can do it without buffering and lags that make the experience not worth the wait.
As networks evolved from 3G to 4G LTE and now 5G, Verizon has taken steps to improve speed and reliability to continue to prove that they are America's most best network.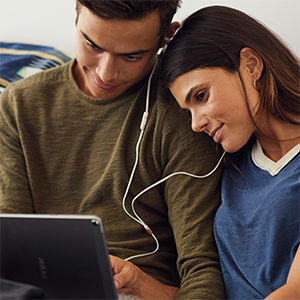 Verizon 4G LTE explained
LTE stands for Long Term Evolution. It's a term used for the particular type of 4G that delivers the fastest mobile Internet experience. You'll usually see it called 4G LTE.
Using a 4G smartphone on Verizon's 4G LTE network means you can download files from the Internet up to 10 times faster than with 3G. With 4G LTE, using the web from your phone is just like using it from your home computer. For 4G LTE to work, all you need is a smartphone that's configured to work with it.
You can find all of Verizon's 4G LTE phones here. These phones will connect automatically with the 4G LTE network where available.
The future is 5G.
5G Ultra Wideband is the next stage in building a better network. 5G runs on a much higher frequency than 4G, which provides users with a much larger bandwidth. That means in a world where everyone is using data with unlimited plans, Verizon can support their users without any of them losing service. With faster downloads and streams than the previous 4G LTE experience, you can stream movies, music and more without worrying about service interruptions.
Check Verizon's 5G coverage map to see if 5G Ultra Wideband is available in your area. If it is, browse 5G phones currently available to find the best model for you.
Stay connected with Verizon.
When choosing a mobile phone and network, you want to make sure you're up to speed. Take your mobile experience to the next level Verizon, America's most awarded network, as they continue to build networks that keep people connected.
This content is provided for information purposes only. All information included herein is subject to change without notice. Verizon is not responsible for any direct or indirect damages, arising from or related to use or reliance of the above content.