Which prepaid phone is right for you?
Did you know that you can get pay-as-you-go service (also known as a No Annual Contract plan) for some of Verizon's best-selling phones? You may think that switching to a prepaid monthly plan means getting stuck with a basic, no-frills phone. But not with Verizon.
There are more than 20 smartphones, including the Samsung Galaxy S21 Ultra 5G, with Verizon's No Annual Contract plans. Even better, most of them are 4G LTE and 5G-capable, which means you can watch movies and stream your favorite songs without delays.
Which smartphone is right for you? Here are 4 to consider:
The TCL 10 5G UW is a powerful smartphone with 5G speeds. Viewing photos, videos and games is a high-quality experience with the powerful Qualcomm® Snapdragon™ processor. A Quick Charge battery keeps you connected all day and the triple camera system lets you take clear shots no matter the time of day. 1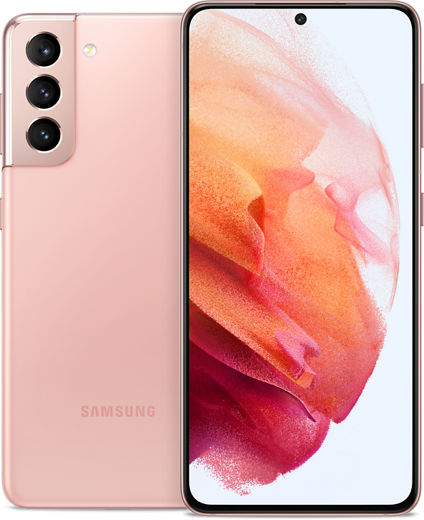 The Motorola one 5G UW packs a big punch. Its stunning 6.7" bezel-free display is packed in a streamlined l design. Paired with impressive battery power, quick charging TurboPower™ and the ultra-efficient Qualcomm® Snapdragon™ 765 processor, the Droid is built to multi-task.
Big on screen, but small enough to fit in the pocket of your skinny jeans. The 6.8" inch Dynamic AMOLED 2x display is ready when you want to play games, watch movies and view photos in great detail. The multi-lens camera system and advanced processor takes sharp, clear photos faster.
The Google Pixel 5 puts the power of Google search and voice connectivity in your pocket. "OK, Google" are the only words you need to get started. And the more you use it, the more useful it becomes. Download a movie, enjoy smooth streaming and enjoy a wide variety of games. Pixel 5 also takes ultra-wide photos and has wireless charging capabilities.2 Equipped with all the features you've come to love, plus a few new ones. 
Prepaid smartphones from Verizon.
Prepaid smartphones are becoming a more popular option, and one of the reasons is because of how great the device options are. Check out some of the newest smartphones available, and then decide on the best plan for your lifestyle and budget. 
1. Based on average battery life under typical usage conditions. Average expected performance based on typical use. Actual battery life depends on factors such as network, features selected, frequency of calls, and voice data, and other application usage patterns. Results may vary.
2. Qi-compatible. Wireless charger sold separately.
The above content is provided for information purposes only. All information included herein is subject to change without notice. Verizon is not responsible for any direct or indirect damages, arising from or related to use of or reliance on the above content.