How to Add Someone to Your Verizon Plan
Adding another line to your current plan is quick and simple with My Verizon.
Want to add a phone line to your plan? Luckily, the setup couldn't be easier-all you need is access to the My Verizon app. Just follow these four quick steps:
1. Pick or add your new device
Sign in to (or register for) My Verizon or open the My Verizon app.
For a brand-new device, under the My Devices dropdown menu, select Add a New Device. From there, you can filter by brand, operating system, price and other criteria. You also can compare devices side by side.
Once you've made your selection and customized your device, confirm your preferred payment method: monthly, full price up front, or a two-year contract, and click Add to Cart.
If you are adding a line using a desktop, you will then be presented with two choices: Express Checkout or Customize. Choosing the Express option will take you to the device protection page, where you can then go directly to cart. The Customize option lets you go step by step through all plan options, features and accessories before checkout. If you are adding a line from a mobile device, the Customize checkout option will not be available.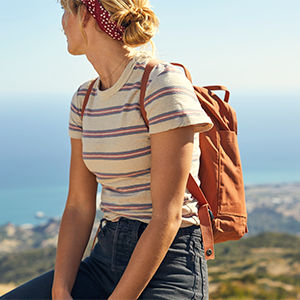 If you already have a device that you're handing down, select Activate or Switch Device under the My Devices dropdown menu.
Next, select Add a Device under the Bring Your Own Device to a New Line option, then locate the device ID number and enter it.
2. Add equipment insurance.
Adding device protection can come in handy if the device gets lost, stolen or damaged. This option will appear after you select your device.
Learn more about Total Mobile Protection here.
3. Check and adjust the data allowance
With a new device on your account, you may want to add more data to your monthly plan, which you can do at checkout. In some cases, you might need to choose a new plan. You can always make adjustments later with My Verizon. You can also add one-time additional data packages to your plan right from the app.
4. Get your number.
Your last step is to assign a new phone number to the device or opt to transfer an existing number from another carrier. Once you finish this, you'll have successfully added the new line.
Easy process.
You never need to jump through hoops to add a new phone. All it takes is a few quick taps and you're good to go. You can also visit your local Verizon store to pick up your new phone in person, rather than waiting for it to be shipped to you.
This content is provided for information purposes only. All information included herein is subject to change without notice. Verizon is not responsible for any direct or indirect damages, arising from or related to use or reliance of the above content.