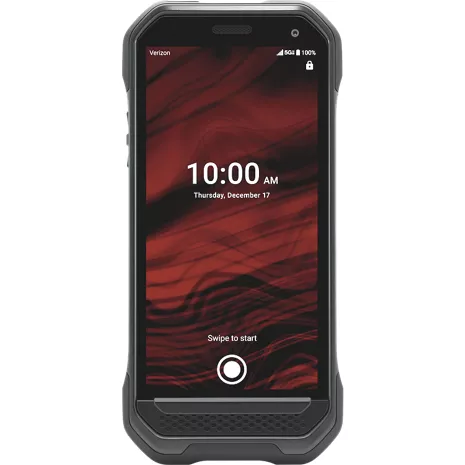 carrusel con 1 diapositivas
Introducing the Kyocera DuraForce Ultra 5G UW, an ultra-rugged and reliable smartphone with 5G speeds.1 A long-lasting battery with wireless charging capabilities keeps you fueled during long work days.2 Respond to emails, texts and view videos on the 5.45 in FHD+ touchscreen display with Glove & Wet Touch capabilities made from Sapphire Shield™ glass.3 Ultra-loud dual front speakers and 4-mic noise cancellation allow for fast and reliable communication in challenging environments. DuraForce Ultra 5G's underwater capable 24 MP main and 16 MP wide angle cameras capture it all, even in low light conditions or action environments. Now with the coverage of 5G Nationwide and the unprecedented performance of 5G Ultra Wideband.1

This device supports 5G UW high-band (mmWave) only, 5G Nationwide and 4G LTE.
Reseñas
25% of reviewers recommend this product.
Phone is no longer daily usable (Honest)
SíoOeTheTeashop87 . 1 día hace
Sí, recomendaría este producto.
Got this phone back in Sept of 2022, now it fails to update to the new software 15 its been this way for almost 2 months. Phone refuses updates and text apps slow to receive or only when used . Phone turns off and on during use dropping calls and video. Camera, app, internet use also causes phone to turn off and on randomly at times. Have found speakers/mic system to get worst this past month causing me or other person to sound far from phone during talks only work well properly via BT headsets. This is a work phone so long usage is a must for text and talking to people. Yes, this phone has been dropped many of times mainly on dirt, mud, even concrete and survives its fall it is a beast in this aspect. After about 3 months of use and the 14 update all came crashing down slowly. Have had Kyocera's since the flip-phone days and its always been the best. The Duraforce pro 2 before this after 2 years of use the battery no longer lasted and charging port broke so I was happy to upgrade to this Gen but after 5-7 months of usage is now really buggy updating apps or software phone just won't let me now via computer or wireless. Still giving it 4 out of 5 due to what a beast of a phone this is, does it job like a champ rugged mil standard phone. Not the fastest or featured style phone but it takes a beating and keeps on trucking unlike most other phones out there, robust but hit or miss on if it works or not.
Compara dispositivos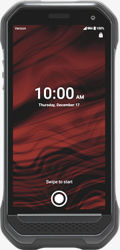 Kyocera DuraForce Ultra 5G UW
Starts at $24.99/mo
for 36 months, 0% APR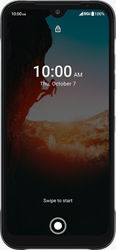 Kyocera DuraSport 5G UW
Starts at $16.11/mo
for 36 months, 0% APR
1. 5G Ultra Wideband available in select areas. 5G Nationwide available in 2,700+ cities.
2. Wireless charger sold separately.
3. Based on independent testing.
4. SOS and PTT require subscription.
5. MCPTT operates on the 4G network.
6. Glove and wet touch not available in 2G GSM mode 3.
7. IPX5/IPX8 water immersion up to 6.5 ft (2m), for up to 30 minutes.
8. IP6X dust proof.
9. To ensure that your phone is waterproof, make sure the SIM/micro SD card slot, charger port and audio jack covers are always properly sealed.
10. Military Standard 810H for dust, shock, vibration, temperature extremes, blowing rain, low pressure, solar radiation, salt fog, humidity, freeze thaw and icing/freezing rain.