El Motorola edge+ nació para la velocidad 5G. Este smartphone de última generación te brinda carga para hasta 2 días completos,1 velocidad ultrarrápida y funciones de calidad profesional para hacer más de lo que tú amas. Olvídate del tiempo de retraso con una memoria enorme de más de 256 GB y un procesador serie 800 ultrarrápido. Disfruta de días de entretenimiento con una hermosa pantalla que envuelve los bordes y tiene sonido estéreo de calidad superior. Toma fotos de calidad profesional con detalles sorprendentes con el sensor de la cámara de 108 MP. Obtén lo mejor del sistema operativo Android sin el equipaje adicional. Y para quienes quieren control de manos libres, es compatible con multitareas, incluso el asistente de Google y Alexa. Experimenta todo lo que el Motorola edge+ tiene para ofrecer en Verizon. Ahora con la cobertura de 5G Nationwide y el rendimiento incomparable de 5G Ultra Wideband.2

Este dispositivo solo admite 5G UW de banda alta (mmWave), 5G Nationwide y 4G LTE.
Reseñas
311 reseñas
de las reseñas recomiendan este producto.
Worst phone ever!
My wife has had motorola phones for years. This one immediately broke. Paid almost 400 dollars for screen replacement. Broke the same day despite having a case. Phone doesn't function and no one is able to repair it. Do not make the mistake of buying one.
Motorola Customer Care - 20 days ago
Hi Clint, We know how disappointing it is to crack the screen. While we do not cover physical damage, you may consider getting it repaired for a fee. You can find your repair options on this link: https://motorola-global-portal.custhelp.com/app/repair-faqs. If you have questions write us an email at supportforums@motorola.com. -Elle

18 months later
A real user review · 1 month ago
Sí, recomendaría este producto.
18 months later and I wish I could buy another. Phone is great for power users. Battery is still top notch. Screen is great an immersive. Rarely any issues with edge touches. Just turn it off in settings. Fingerprint sensor still great. Call quality good. Camera is good enough. Never gets too hot. I use it for gig work so the screen is always on and in the hot Florida sun in the car. Volume is loud and speakers are great. New edge models are too wide and bulky. This one is a bit big, but slim and easy to manage. Only downside is there is no band 77 for c band. Basically you get less 5g access, but with a premium plan, band 66 sub 6 5g and 4g lte is enough. Note:: 6 months ago the phone fell off my car at 40mph. The entire back cracked, camera lenses and all. Front was unscathed, so with a case on, everything looks fine except camera bump. The glass broke completely for 2 of the 3 lenses, but everything still functions as normal and has been! Can't find a new one anywhere. Oh well. It's been great. Moto edge 30 ultra NEEDS a USA release. Too bad motorola saves their best phones for other countries.
Motorola Customer Care - 1 month ago
We are so thankful for giving us a positive rating and we're happy that you're satisfied with your purchase. We appreciate the time sharing your feedback and observation about our product. If you need any assistance, please do not hesitate to reach out and we'll be happy to assist you. -Mitch

Dispositivos similares
Viendo ahora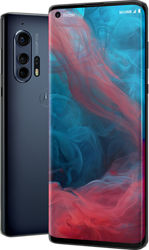 Motorola edge+
Desde
$24.16/mes
por 36 meses, 0% APR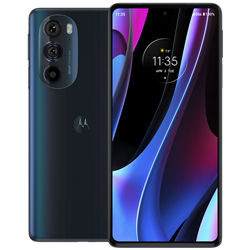 Motorola edge+ 5G UW
Desde
$23.61/mes
por 36 meses, 0% APR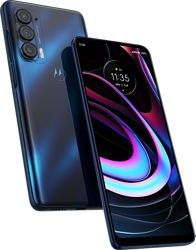 Motorola edge 5G UW
Desde
$15.27/mes
por 36 meses, 0% APR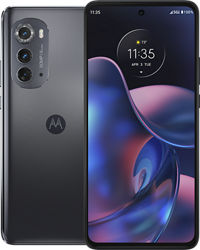 Motorola edge - 2022
Desde
$18.33/mes
por 36 meses, 0% APR
1. De acuerdo a la duración promedio de la batería en condiciones de uso normal. Rendimiento promedio esperado con uso típico. La duración real de la batería depende de factores como la red, las funciones seleccionadas, la frecuencia de las llamadas, el uso de datos y otros patrones de uso de aplicaciones. Los resultados pueden variar.
2. 5G Ultra Wideband disponible en ciertas áreas. 5G Nationwide disponible en más de 2,700 ciudades.
3. El teclado Bluetooth y el ratón se venden por separado.
4. Se requiere descargar la aplicación para Alexa.
5. Los dispositivos adicionales se venden por separado.
6 Waves, galardonada con un Technical GRAMMY Award®