Obtenlo rápido
Selecciona las opciones de envío al pagar. Sujeto a elegibilidad.
El Motorola edge+ nació para la velocidad 5G. Este smartphone de última generación te brinda carga para hasta 2 días completos,1 velocidad ultrarrápida y funciones de calidad profesional para hacer más de lo que tú amas. Olvídate del tiempo de retraso con una memoria enorme de más de 256 GB y un procesador serie 800 ultrarrápido. Disfruta de días de entretenimiento con una hermosa pantalla que envuelve los bordes y tiene sonido estéreo de calidad superior. Toma fotos de calidad profesional con detalles sorprendentes con el sensor de la cámara de 108 MP. Obtén lo mejor del sistema operativo Android sin el equipaje adicional. Y para quienes quieren control de manos libres, es compatible con multitareas, incluso el asistente de Google y Alexa. Experimenta todo lo que el Motorola edge+ tiene para ofrecer en Verizon. Ahora con la cobertura de 5G Nationwide y el rendimiento incomparable de 5G Ultra Wideband.2

Este dispositivo solo admite 5G UW de banda alta (mmWave), 5G Nationwide y 4G LTE.
Reseñas
2.8/5
298 reseñas
38%
de las reseñas recomiendan este producto.
Nearly 2 years, no issues and only small screen dings.
Sí, recomendaría este producto.
Honestly very confused with the amount of negative reviews. It's been nearly 2 years and I've had few to no real issues with the phone. I've dropped this like 3 times and accidentally flung it across a parking lot and the only screen damage is are not even 1mm wide. This may be due to the suggestion of staff at the store to use Liquid screen protection instead of any film or glass. Finger print scanner works bout as good as any other phone, and the 5G seems to very from phone to phone in very dense places? (I've heard 5G just isn't as reliable as 4GLTE.) No software issues that are solved with a quick restart, and no issues of things moving around, although this may be simply people having their screen on in their pocket. As for a case suggestion if that matters it's pretty standard.and really only has a lip at the top and bottom which seem to prevent pretty much most contact the sides have with anything but the fingers.
Atención al cliente de Motorola - 1 día hace
Wow! We appreciate you taking your time to give us very positive feedback, Andrew. We're glad that you're satisfied with your purchase. If you're interested, we'd like to hear your story and share it with the Moto Edge users here:https://forums.lenovo.com/t5/edge/bd-p/edge_plus_en. We love to hear you from there. -Mitch

Great Phone
Sí, recomendaría este producto.
I haven't had a Motorola in years, was pretty much a Samsung user, went from a Google pixel 3 to the edge+, although it's not perfect it's also not horrible as others review here, some reviews say they're in their 6th phone! What?! I'm on my first one still and have dropped it many times, I don't know what kind of screen protector or case these people have but my phone has never cracked and it's been dropped from my hand at chest height hit the hard pavement many times not a single crack, it takes a little to get used to but once you do it's great, I love all the features!
Atención al cliente de Motorola - 8 días hace
Hi Mike74, Thank you for choosing us and for sharing your positive experience using our phone. If you need any assistance, please do not hesitate to reach out and we'll be happy to assist you. -Mitch

Dispositivos similares
Viendo ahora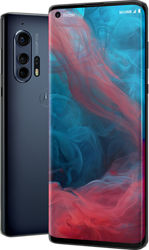 Motorola edge+
Desde
$24.16/mes
Para 36 meses, 0% APR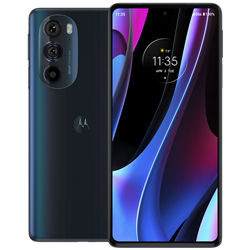 Motorola edge+ 5G UW
Desde
$23.61/mes
Para 36 meses, 0% APR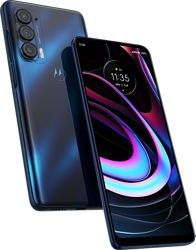 Motorola edge 5G UW
Desde
$15.27/mes
Para 36 meses, 0% APR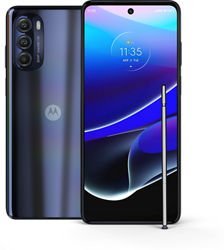 Motorola moto g stylus 5G
Desde
$11.11/mes
Para 36 meses, 0% APR
Pantalla
FHD+ OLED de 6.7" | Pantalla sin límites | Frecuencia de actualización de 90 Hz | HDR10+
Pantalla de 6.7" | OLED, FHD+, espacio de color DCI-P3, 10 bits, HDR10+
Pantalla FHD+ Max Vision de 6.8"
Pantalla de 6.8" | HD+ total (1080 × 2460)
Almacenamiento
256 GB (sujeto a disponibilidad)
128 GB, 256 GB (sujeto a disponibilidad)
128 GB, 256 GB (sujeto a disponibilidad)
128 GB (sujeto a disponibilidad)
Cámara trasera
50 MP (f/1.9, 0.64µm) | Tecnología Quad Pixel | OIS | Ultra gran angular de 8 MP (FOV de 118 grados) + Macro Vision | Sensor de profundidad de 2 MP (f/2.4, 1.75µm)
1. De acuerdo a la duración promedio de la batería en condiciones de uso normal. Rendimiento promedio esperado con uso típico. La duración real de la batería depende de factores como la red, las funciones seleccionadas, la frecuencia de las llamadas, el uso de datos y otros patrones de uso de aplicaciones. Los resultados pueden variar.
2. 5G Ultra Wideband disponible en ciertas áreas. 5G Nationwide disponible en más de 2,700 ciudades.
3. El teclado Bluetooth y el ratón se venden por separado.
4. Se requiere descargar la aplicación para Alexa.
5. Los dispositivos adicionales se venden por separado.
6 Waves, galardonada con un Technical GRAMMY Award®