Ofertas disponibles
Ahorra $399.99 en un smartwatch.
Save $399.99 on a Smartwatch.  
Pestaña Resumen seleccionada 1 de 4
Inicio de sección Resumen
The motorola edge+ was born for 5G speed. This state-of-the-art smartphone gives you up to 2 full days of power
1, lightning-fast speed and pro-quality features for doing more of what you love.
Leave lag time behind with a massive 256 GB+ memory and blazing-fast 800-series processor.
Enjoy days of entertainment on a beautiful display that wraps around the edges and has superior stereo-quality sound.
Capture professional-looking photos in stunning detail with the 108 MP camera sensor.
Get the best of Android OS without the extra baggage.
And for those who want hands-free control, it supports multiple wake words, including Google Assistant and Alexa. Experience everything the motorola edge+ has to offer on Verizon.
Now with the coverage of 5G Nationwide and the unprecedented performance of 5G Ultra Wideband.
2
This device supports 5G UW high-band (mmWave) only, 5G Nationwide and 4G LTE.
Reseñas
40% of reviewers recommend this product.
WORST EXPERIENCE WITH MOTOROLA EVER
DISAPPOINTED DIE HARD . 4 meses hace
This review is about an Edge (2021): I have ALWAYS owned Motorola phones. My children (now adults) have always owned Motorola phones. I have admonished my friends to get Motorola phones. They are by far the most reliable cell phones on the market, in my opinion. I was excited to get my Edge. I had seen a few bad reviews but played them off to users. This phone just randomly reboots, sometimes as many as 5 times per day. The ringer and notification sounds also randomly "turn off." I am an IT person who takes call and works from home. I have no landline. I rely solely on my "reliable" Motorola to communicate. I have lost count on the number of calls I have missed because of this. This phone is going to cause me to get fired if this continues. I would have already switched phones but I want to stay with Motorola and want a 256gb, 5G reliable phone. I am torn as to what to do because of this. Looking into Samsung even tho I have been and want to continue to be a die hard Motorola user.
Motorola Customer Care - 4 months ago
First, we would like to thank you for patronizing our product and for taking the time to share your feedback. We're sorry to hear about your experience. We'd like to help. Did you remember any changes made before it happened? Does your Moto Edge phone have updated apps and software? Please write us an email to supportforums@motorola.com. We'll be there to help. -Mitch

Horrible
shaggy4205 . 5 meses hace
This is by far the worst experience with a Motorola phone I have ever had. Ive owned Motos for over a decade. This phone does a weird glitch with the sim.
Motorola Customer Care - 5 months ago
Hi Shaggy4205, We're sorry to hear that you feel this way. We'd like to help. Did you remember any changes made before it happened? Has this been happening since day one of owning the device? or you have it experienced recently? Please let us know the details by sending us an email at supportforums@motorola.com. We'll wait for you there. -Mitch

Compara dispositivos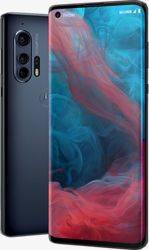 Motorola edge+
Starts at $24.16/mo
for 36 months, 0% APR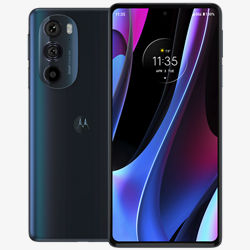 Motorola edge+ 5G UW
Starts at $23.61/mo
for 36 months, 0% APR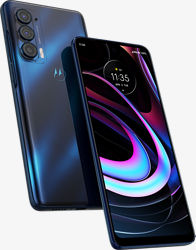 Motorola edge 5G UW
Starts at $15.27/mo
for 36 months, 0% APR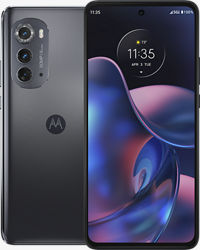 Motorola edge - 2022
Starts at $18.33/mo
for 36 months, 0% APR
1. Based on average battery life under typical usage conditions. Average expected performance based on typical use. Actual battery life depends on factors such as network, features selected, frequency of calls, and voice data, and other application usage patterns. Results may vary.


2.

5G Ultra Wideband available in select areas. 5G Nationwide available in 2,700+ cities.




3. Bluetooth keyboard and mouse sold separately.




4. App download required for Alexa.




5. Additional devices are sold separately.




6. Waves, recipient of a Technical GRAMMY Award®