Pestaña Resumen seleccionada 1 de 4
Inicio de sección Resumen
Meet the Samsung Galaxy A42 5G. A phone that lets you share, stream and scroll at lightning-fast speeds. Capture all the big (and the not so big) moments with the triple rear camera, and share in seconds. And with Fun Mode, you can add a little wow factor to all your photos and video. This exclusive feature lets you apply Snapchat Lenses right from your camera.
1 Outfitted with a long-lasting battery, you can stay connected all day without worry.2 Do more of what you love without the wait with 5G Ultra Wideband speeds3 and next-level processing power.
Galaxy A42 5G has all the features you love and a few unexpected innovations at a wallet-friendly price.
Now with the coverage of 5G Nationwide and the unprecedented performance of 5G Ultra Wideband.
3
Reseñas
41% of reviewers recommend this product.
Galaxy A42 5G cheap beat of a phone
BobbiFociMk208 . 7 días hace
Sí, recomendaría este producto.
I Bought the Samsung Galaxy A42 5g here in September 2023 for super cheap and wasn't expecting much from a phone that is pushing 3 yrs old but I was wrong, this phone does everything I need it to, great photo quality from the rear and selfie cameras, battery life is amazing, is it as good as a Samsung Galaxy s23 ultra 5g , of course not it never was but it is a cheap little beast of a phone, not sure why there's a lot of Bad reviews about it, I have been using it for almost 23 days and no issues at all in fact I love it, the under screen fingerprint is a little slow but it works fine for the money I paid for it I'm not complaining at all. I'm going to use it until It stops working and is unusable.
Lot better phone
I had a A025G Galaxy and it was the slowest to come on , load up, and if you were in a hurry to call someone forget it. My A42 is much better. No issues. Turns on quicker, loads up quick and 100% better phone. I am happy with my A42.
Compara dispositivos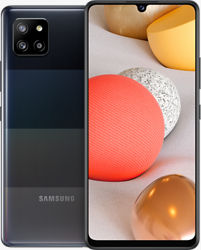 Samsung Galaxy A42 5G
Starts at $9.99/mo
for 36 months, 0% APR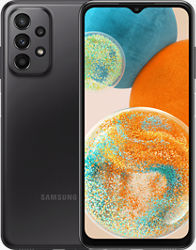 Samsung Galaxy A23 5G UW
Starts at $9.72/mo
for 36 months, 0% APR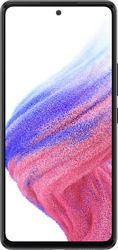 Samsung Galaxy A53 5G UW
Starts at $13.88/mo
for 36 months, 0% APR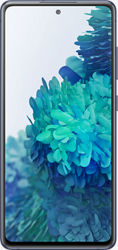 Samsung Galaxy S20 FE 5G UW
Starts at $16.66/mo
for 36 months, 0% APR
1. SNAPCHAT is trademark of SNAP INC.




2. Based on average battery life under typical usage conditions. Average expected performance based on typical use. Actual battery life depends on factors such as network, features selected, frequency of calls, and voice data, and other application usage patterns. Results may vary.


3.

5G Ultra Wideband available only in parts of select cities. 5G Nationwide available in 2700+ cities.




4. Fast Charging capability through provided charger.




5. MicroSD card sold separately.




6. Single Take captures images and video up to 15 seconds.




7. Measured diagonally, the screen size is 6.6" in the full rectangle and 6.5" with accounting for the rounded corners. Actual viewable area is less due to the rounded corners and camera lens.