Ofertas disponibles
Ciertas tablets y Galaxy Watch, por nuestra cuenta.
Select tablets and Galaxy watches, on u ... 
Pestaña Resumen seleccionada 1 de 4
Inicio de sección Resumen
Introducing the Samsung Galaxy Z Flip3 5G, a foldable smartphone that helps you communicate, capture and socialize at 5G speed.
1 Make a statement with a beautiful, pocket-sized phone that unfolds into a dazzling 6.7" immersive display.
See your notifications on the cover screen and even use Samsung Pay without having to open your device.
Snap your pics and videos with total freedom thanks to Flex Mode, and even experience hands-free video calls so you can chat without taking a break from your tasks.
The intuitive camera captures studio-quality photos with Portrait Mode and with Hyperlapse and Auto Framing you can confidently get the shot on the first try.
Plus, Multi-Active Window makes it possible to use up to 2 apps at the same time, so you can get more done at once.2 Now with the coverage of 5G Nationwide and the unprecedented performance of 5G Ultra Wideband.
Reseñas
87% of reviewers recommend this product.
Flip phone
Firehawksx . 11 días hace
Flip wears out in a years te but great phone otherwise
Love hate
Samsung and Verizon do NOT stand behind the Flip 3. I love the phone and it's in pristine condition....except for the screen at the fold. I purchased one year and 5 months ago. It is a disgrace that they won't fix this or give me a new phone. Even a different model as I love the phone but will never buy another Flip. I paid $1,000 for a factory defective phone and it should be covered more than one year. I'm giving it one star but would do a zero star if I could.
Compara dispositivos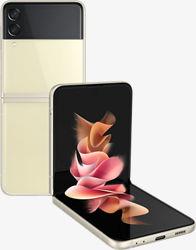 Samsung Galaxy Z Flip3 5G
Starts at $27.77/mo
for 36 months, 0% APR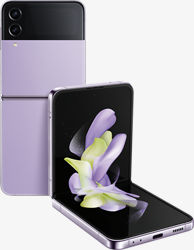 Samsung Galaxy Z Flip4
Starts at $27.77/mo
for 36 months, 0% APR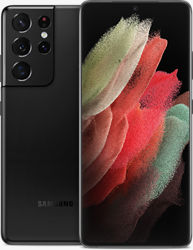 Samsung Galaxy S21 Ultra 5G (Certified Pre-Owned)
Starts at $22.49/mo
for 36 months, 0% APR
5G Ultra Wideband available only in parts of select cities. 5G Nationwide available in 2700+ cities.

Multi-active window works with select applications; compatible apps growing through third party developers.

Display measurements are diagonal, and actual viewable area is less due to rounded corners and camera hole punch.

Has an official IPX8 rating. Based on test conditions for submersion in up to 1.5 meters of freshwater for up to 30 minutes. Not advised for beach or pool use. Water or dust damage not covered by warranty.

Fast (15 W) charger sold separately. Use only Samsung-approved chargers and cables; do not use any worn or damaged chargers or cables; incompatible charger or cable can cause serious injuries or damage to your device.

Limited time only. Benefit offers are exclusive to Galaxy Z and Galaxy Fold owners and may require new account setup and/or credit card and be subject to auto renewal after the benefit period ends. See details and follow instructions to redeem each benefit. Quantities are limited and restrictions may apply.