Pestaña Resumen seleccionada 1 de 4
Inicio de sección Resumen
Meet the TCL 30 V 5G
1, the smartphone that allows you to visualize, capture, and create in a new, redefined way.
This stylish, new device from TCL features a 6.67" FHD+ display powered by NXTVISION® Technology and comes wrapped in a Midnight Gray matte finish for an eloquent look.
The 50MP AI-powered triple rear camera system turns you into the next great photographer-simply tap the screen and witness breathtaking results.
Capture more of your experiences with the 5MP super-wide lens and get in close with the 2MP macro lens.
Do more, save more, and charge less with 4GB of RAM, the massive 128GB2 of internal memory, and an enduring battery.
Reseñas
53% of reviewers recommend this product.
Hoped for more
While it lasted, it was decent .. for the price. One year in the phone just died, crashed. Screen went black and never came back on. I had hope for better. My mistake.
TCL Expert - 1 month ago
Sorry about that. It might be that the battery is not charged. Check the charger cable and connector to see if there is any debris obstructing the connection. Also, if the battery is completely drained, allow the battery to be charged for 10-15 minutes before the charging icon indicator appears on the screen. To turn on the phone, you may need to press and hold the power button longer until it turns on. If the phone is still not turning on or not charging, please feel free to reach out to TCL for repair support: 1-855-224-4228. Hope this helps. - Kevin.
Not happy
I am not feeling it really wish I would have gotten a different brand phone
TCL/Alcatel Mobile - 1 month ago
Sorry to hear that. Please provide more details of the problem you have, so that we can assist you better. If you are setting up your phone for the first time, this is a Google Android smartphone that will need updates to have the best performance and it is important to have these updates. To get the updates, connect your phone to the internet via Wi-Fi or allow the updates via cellular data, and then allow the updates to take place. There may be system updates, Google Play Store updates and Google Play Services updates available for new phone setup. This phone also has Verizon 5G service capability, so you will have fast connection. If it's a different issue, please feel free to reach out to support for assistance. Hope this helps. - Kevin.
Compara dispositivos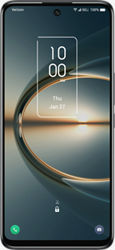 TCL 30 V 5G
Starts at $8.33/mo
for 36 months, 0% APR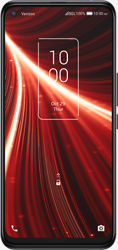 TCL 10 5G UW
Starts at $11.11/mo
for 36 months, 0% APR
5G Ultra Wideband available in select areas.  5G Nationwide available in 2700+ cities.

MicroSD™ card sold separately.

Battery life and charge cycles vary with use, settings, and other factors; actual results will vary.

On-The-Go cable sold separately.